St Mary's Brunch Club
<![if !vml]>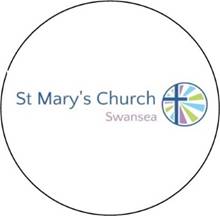 <![endif]>
St. Mary's Church situated in the heart of the city is open throughout the week from at least 9:30am to 3:00pm – all are welcome. The Brunch Club which operates on Wednesday from 11:30am to 1:00pm provides those in our community that struggle and in crisis with a take-away meal offering warm soup (in the colder winter months) a bacon/sausage roll or beef burger, a chocolate bar and crisps.Working jointly <![if !vml]>

<![endif]>with Swansea Together we are able to provide a mid-morning to lunch time meal every day of the week.
'Truly I tell you, whatever you did for one of the least of these brothers and sisters of mine, you did for me.'    Matthew 25:40
Brunch Club
Throughout the latter part of 2018 and the year 2019 we ran a breakfast club for people who are
homeless, often in crisis or struggling in the City. This proved to be a real success although we all recognised the sadness of there being such a demand. In early 2020, along with most other things we had no alternative other than to stop because of the onset of infection of COVID-19.
However, in early July, following discussions within the Swansea Together group (a group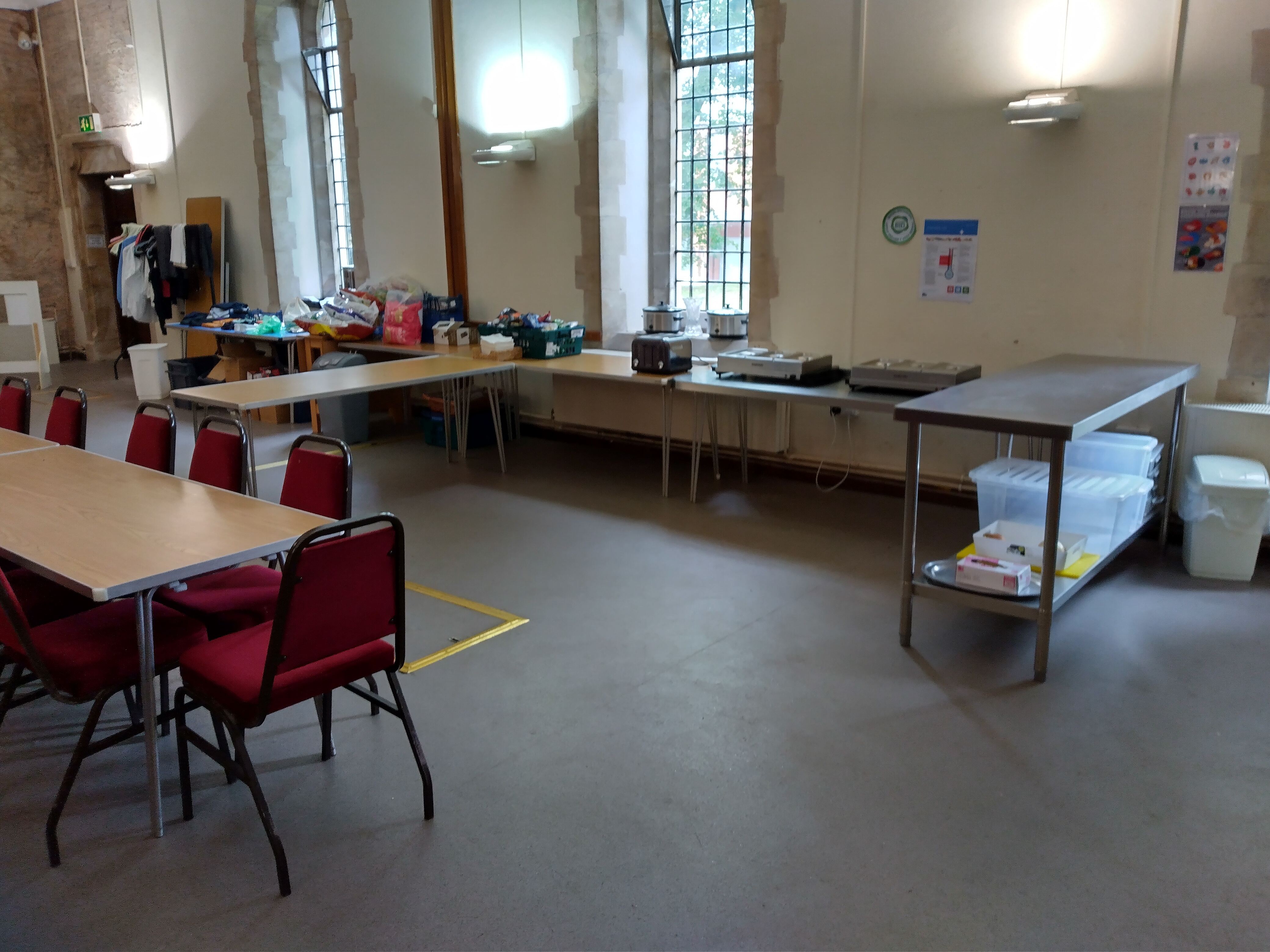 established to deal with the problems of the pandemic for those in crisis), we joined with other churches, Matt's Café, Zac's Place and the City Church to offer brunch on a Wednesday from 11:30am to 1:00pm.There was now a daily provision shared out between each of these venues for desperate hungry people. The number of people we cater for each week averages 100.
Occasionally, when supplies and donations dictate, we have been able to supply toiletries, and various forms of clothing usually in the form of socks and undergarments.
It is also worth mentioning again the collaboration between the churches reminding us of the importance of working together as we seek to share the gospel. Matt's Café have been invaluable in this work, co-ordinating this through the city.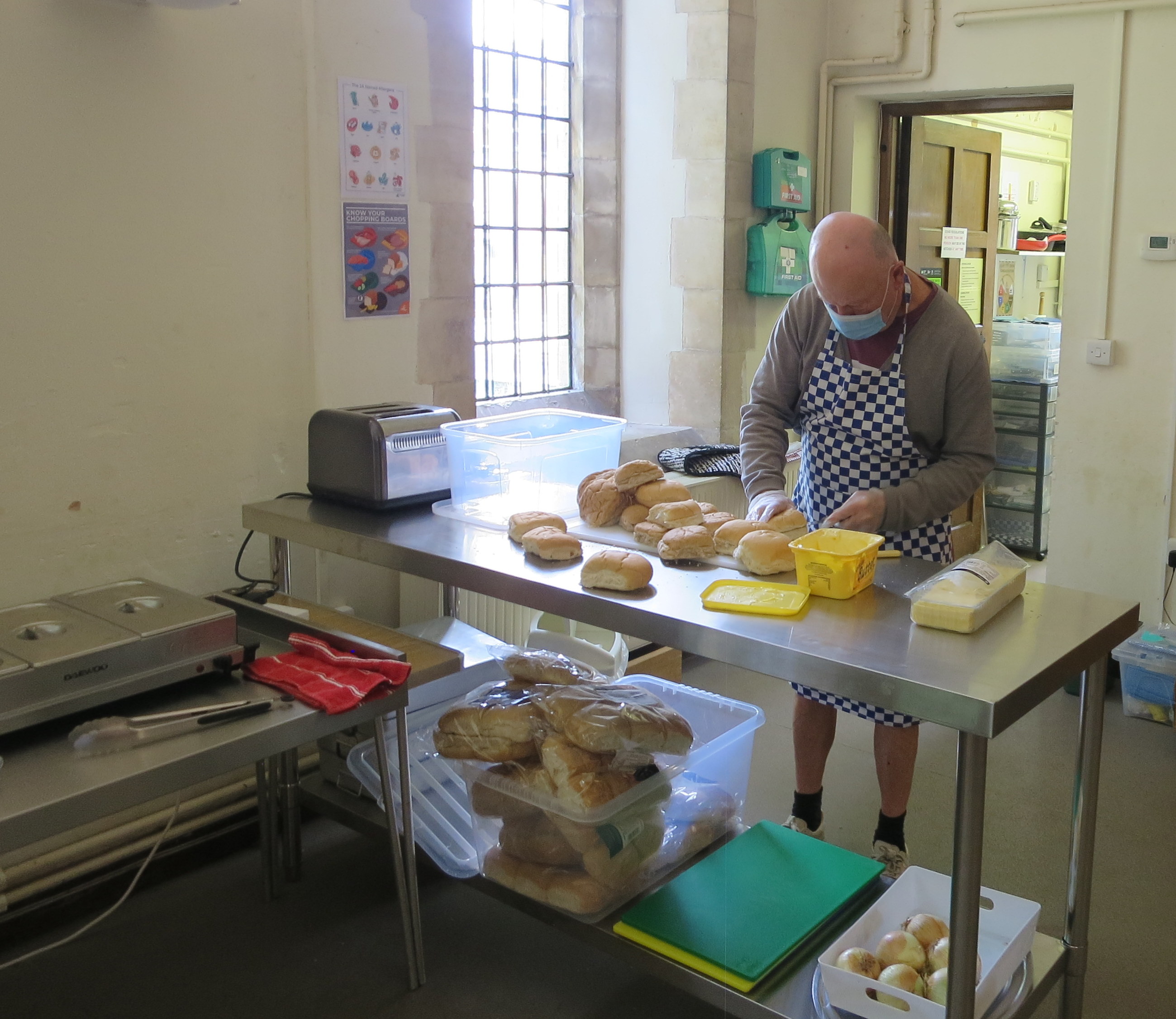 Burger Roll Preparation by our master 'butterer'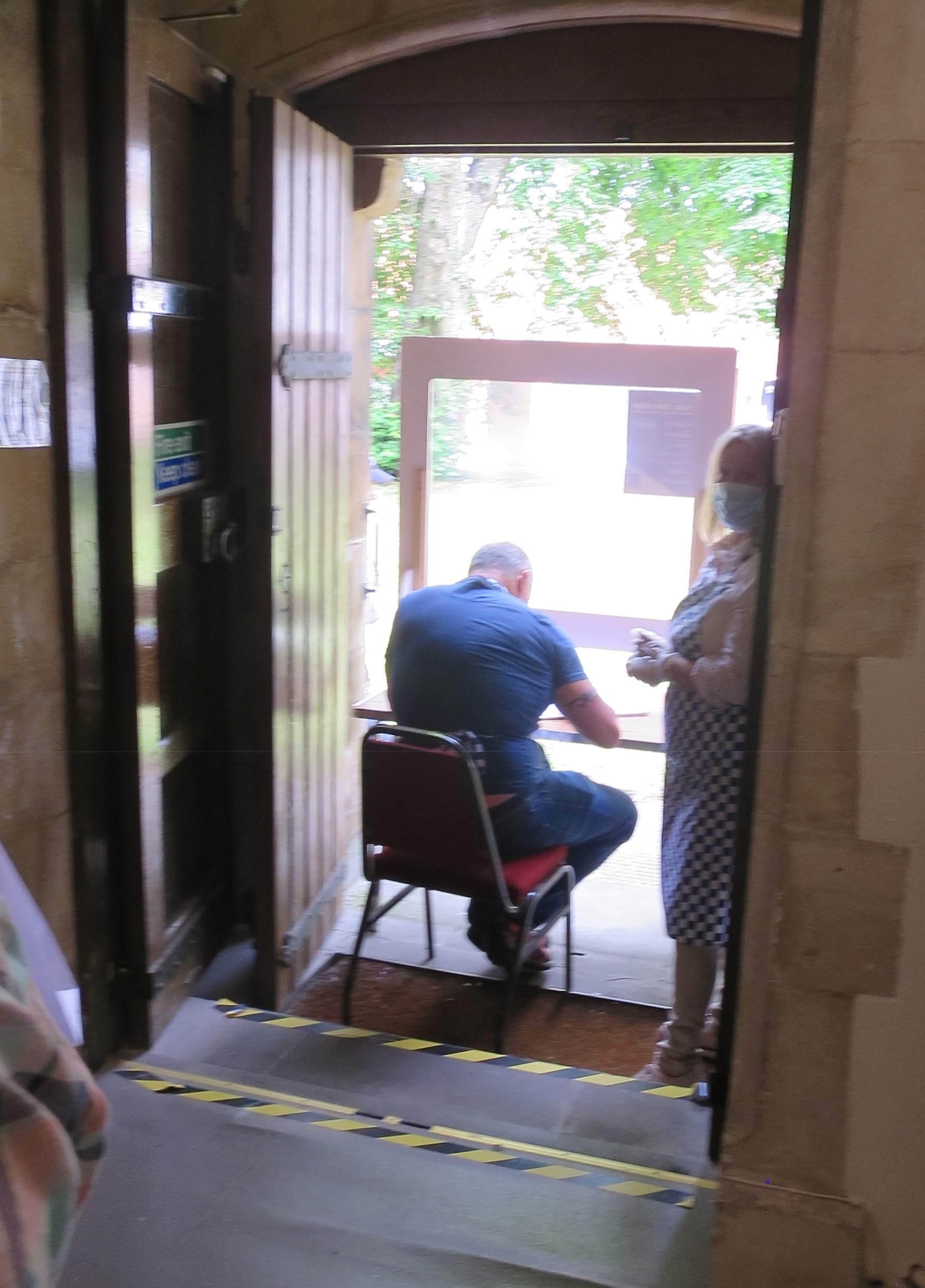 At the front servery, track and trace name taking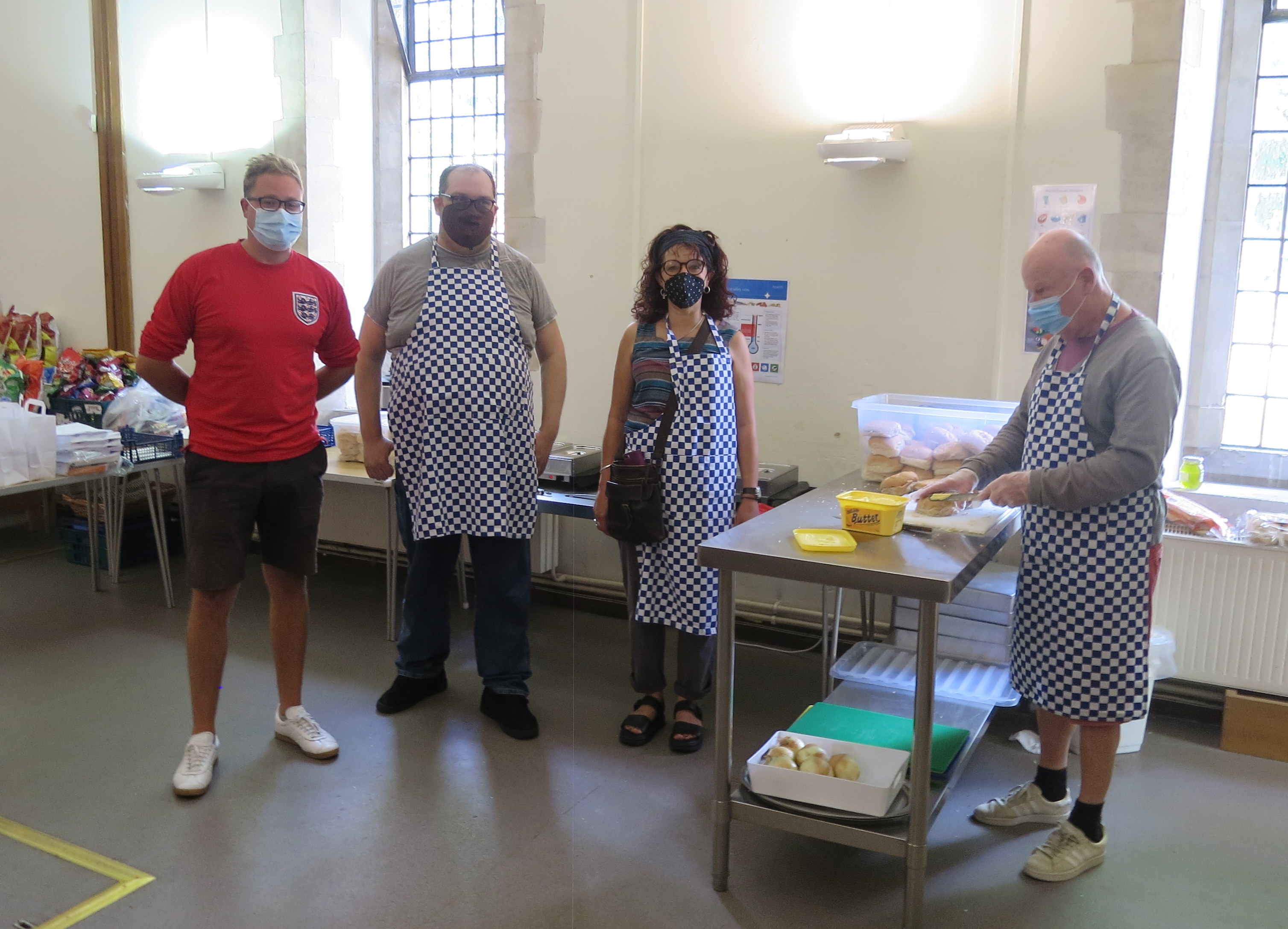 A couple of willing volunteers getting ready for 11.30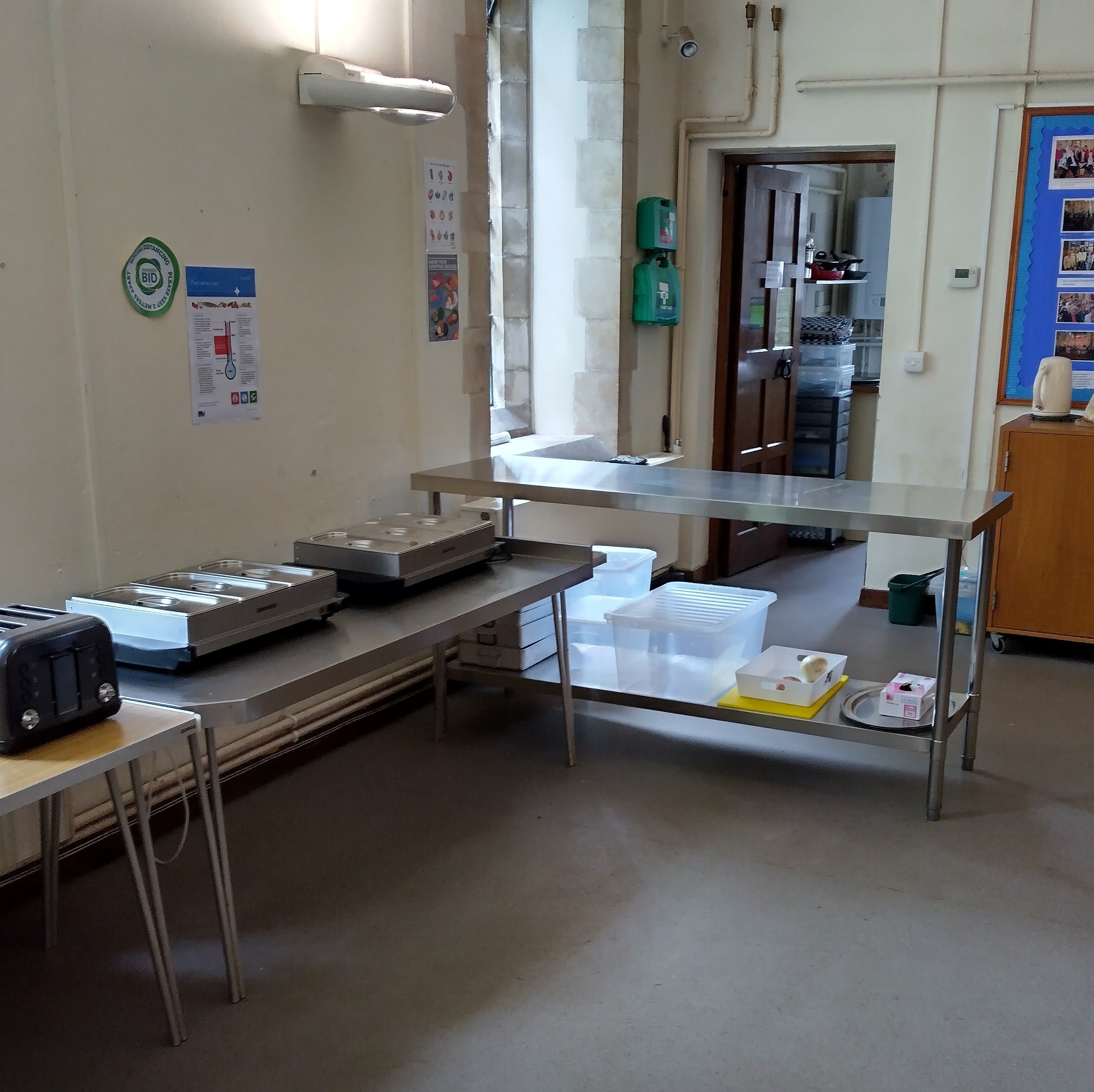 Where it all takes place - St Mary's Vestry Hall