<![if !vml]>

<![endif]>
Parish Magazine Christmas Edition 2019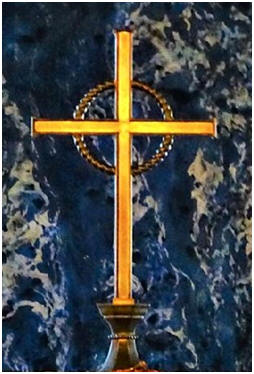 Contents:
1. Service Times and Dates for the Diary
2. Rector's Letter
3. Baby News
4. Harvest Celebrations
5. The City Carol Service
6. BBC Radio Wales Celebration
7. Farewell service for the Lord Lieutenant
8. Celebrations
9. A Very Special Christmas
10. From the Editor
11. Red Box Scheme
12. With Thanks
13. Christmas Trees
14. Puccini & Sir Arthur Sullivan (Concert Oct 19th)
15. MU News for Dec/Jan
16. Music Notes
17. News from Christ Church
18. News from Hafod
19. A Chapter a Day
20. Invite a Friend
21. For We All Like Figgy Pudding
22. Contacts

Service Times
St.Mary's Church
Sunday 11.00 Choral Eucharist
4.00 Choral Evensong
6.00 Sunday at 6 (3rd Sunday not August or December)
Tuesday 12.30 Cymun Bendigaid (17th Dec then 4th in month)
5.30 Choral Evensong (Term Time)
Wednesday 10.30 Holy Eucharist
12.30 Lunchtime Service (Holy Eucharist on 1st in month)
12.30 Holy Eucharist (Except 1st in month when MU Archidiaconal at 11.00 )
Saturday 12.30 Holy Eucharist
Morning Prayer 9.30 on Tuesday, Wednesday & Thursday.
Christchurch
Sunday 9.30 Holy Communion
4.00 Faith Together (second Sunday)
Thursday 10.00 Holy Communion
St John's Hafod
Sunday 10.00 Holy Communion
Christmas Services
St Mary's
December 19th 7pm : The City Carol Service
December 21st 2.15pm : Shoppers Carols with the Salvation Army Band
December 24th 3.00pm : Crib Service
December 24th 11.30pm : Blessing of the Crib and the first Eucharist of Christmas
December 25th 10.00am : Christmas Communion with Carols
Christchurch
Sunday 8th December 4pm - Faith Together - Advent
Tuesday 10th December 6.30pm - Memorial carol service, with mince pies
Sunday 15th December 6pm - Carol service, mince pies and mulled wine
Christmas Eve - 4pm Crib service
Christmas Eve - 11.30pm Midnight Communion
St John's Hafod
December 15th 6.00pm: Carol Service
December 24th 6.00pm: Blessing of the Crib and the first Eucharist of Christmas
December 25th 9.30am : Christmas Communion (said)
Dates for the Diary
December
1st (Advent Sunday) 2.30pm Loved & Lost Babies Service
6.00pm Advent Carol Service-From Darkness to Light
5th (Thursday) Ladies Guild 2- 4.00 Carols and Mince Pies.
Tenovus Light Up the Night concert 7.00 pm
6th (Friday) Archidiaconal Eucharist 11am
7th (Saturday) Concert – Only Boys Aloud 7.00 pm
9th (Monday) Concert Swansea Philharmonia Orchestra 7:00pm
9th to 21st St. Mary's Christmas Tree Festival
10th (Tuesday) School Visit
12th (Thursday) Recording Swansea Philharmonic
14th (Saturday) Bell-Ringing (Cadoxton, Neath) 9.45 am
Concert Dunvant Male Voice Choir 7:00pm
15th (Sunday) City Messiah at Brangwyn Hall (Gower Chorale with Choir of St. Mary's)
16th (Monday) Burlais School Carol Service
17th (Tuesday) Choir Practice 7.00 pm
19th (Thursday) City Carol Service 7:00pm
21st (Saturday) Shoppers Carols with the Salvation Army Band 2.15pm
January
3rd (Friday) MU Archidiaconal Eucharist 11.00 am
13th (Monday) Partially-Sighted Event 10.00- 12.00
MU 2.00 pm New Year Service – Canon Stephen Ryan
18th (Saturday) Bell-Ringing Guild practice 2.30-4.30
27th (Monday) MU New Year's Lunch
31st (Friday) Abertawe Festival of Young Musicians
NO 12.30 Eucharist today
N.B.
Articles for the next magazine can be sent to this address
Deadline for February/March edition is 15th January, 2020
Many thanks to all contributors to the magazine
Dear all,
Probably, somewhere during October, we might have reached that annual period of 'let's moan about Christmas getting earlier and earlier each year' and I certainly understand some of those moans. However, I was reflecting on this recently and the confusion we have in our church lives. First of all I have to say that I think Advent is a wonderful and important season and that it is all too often neglected because of the clash with 'Christmas', but we simply can't ignore the fact that we know Christmas is coming and we can naturally be excited about the celebration of the birth of Jesus.
Whilst some people choose to live through a very disciplined Advent and not do anything 'Christmassy' until Advent ends, I think we need to find a balance which recognises the importance of the preparation of Advent and the excitement of the birth that changed the world forever.
During Advent we prepare for the celebration of the birth of Jesus by reflecting on how ready we are to meet him. We think of the second coming, his promised return which we talk about as we recite the creeds and we're challenged to think about what would happen if Jesus did return today or tomorrow. Are we ready to meet him?
As I am writing this I have just returned from church where one of the readings contained words from Paul written in his 2nd letter to the Thessalonians (Ch.3 v.13), 'Do not be weary in doing what is right'. As we consider our impending 'meeting with Jesus' what a wonderful time it is to think what those right things may be.
People often think of Lent as the period to do things differently, to give or take something up and to concentrate on things that help our relationship with God, but we often forget that Advent too is a similar season of reflection, repentance and renewal.
Reflection on our lives and the things we are doing for God
Repentance for the things we get wrong
A chance for renewal as we pledge to live out our lives doing what is good and right and just in the service of Jesus.
Advent is the start of the new church year and represents a chance for us all to freshen ourselves up with a new start, so that when we celebrate the birth of Jesus or when Jesus comes again, we are ready to meet him and greet him with excitement.
May you be excited about the birth (life, death and resurrection) of Jesus every day of your lives; may you take time to prepare in Advent to meet Jesus whenever that day comes and may you find joy in this season and confidence and trust in God through the new year, in the church calendar with Advent and the literal calendar with the dawn of 2020.
Every blessing,
Ian
BABY NEWS
Congratulations to Sam and Helen Aldred on the birth of Henry Cadwaladr on November 11th. We look forward to Henry's participation in the life of the parish and continue to offer our prayers for the family.
We'd also like to congratulate Steve and Rachel Bunting from St Thomas and KIlvey parish on the birth of their daughter, Charlotte Elizabeth Rose, on November 14th.
HARVEST CELEBRATIONS
The beginning of October marked the celebration of harvest once again in each of our churches. Thanks to all who helped to make the services special occasions of thanksgiving and those who contributed to bring gifts of food and other items for people who are homeless, all of which were gratefully received.
Harvest celebrations included a harvest lunch in St Mary's, a harvest supper at Christchurch, both on the Sunday, and a fish and chip supper in Hafod on the Monday after. Apart from the gifts offered, the celebrations offered another chance to enjoy fellowship together. Thanks to all who helped to arrange the various functions.
THE CITY CAROL SERVICE
This year the City Carol Service will take place on Thursday December 19th at 7pm. Obviously there are a number of carol services at this time of year and each of our churches holds a special service.
The Archbishop will officiate at this service which offers a wonderful opportunity for people from all over the city to gather to celebrate in words and music. Please help to fill the church to sing and enjoy the reality of a Saviour born for us all.
BBC RADIO WALES CELEBRATION
The St Mary's Choir, along with some of the clergy, recently took part in the recording of two episodes of the Radio Wales Celebration programme. The first was broadcast on Remembrance Sunday and is available on 'catchup' for 28 days after (so basically for the first week of December). The second is due to go out on January 12th - the programme begins at 7.30am but again will be available on 'catch up'. Thanks to William Reynolds, Alan Sykes (organist) and the choir for their work in putting this together.
FAREWELL SERVICE FOR THE LORD LIEUTENANT
In February 2020, D Byron Lewis retires as Lord Lieutenant. He has been a very diligent and dignified holder of that office for 12years and provided huge encouragement and support to many, not least the church. We are delighted to be able to hold a special service giving thanks for his tremendous work and to offer prayers for Byron and his wife Hilary as they take a well-earned rest. The service will be held in St Mary's on Sunday February 2nd at 4pm and the preacher will be the Archbishop of Wales. There will also be a chance to offer thanks for the tremendous help and support which has been given by Frances Matthews who has worked as his Secretary throughout his term in office.
Please try to attend if you possibly can.
CELEBRATIONS
In early November, a few weeks before writing this, I was walking along Union Street when I suddenly heard a deep-voiced man laughing with a sort of "Ho ho ho!" I turned and saw a rather garish model of Santa Claus staring into the street, beckoning people in to spend some money. It reminded me of an incident a number of years ago when I visited a nursing home. Sure enough, there was the essential Santa poised near the front door and next to an armchair occupied by an elderly gentleman resident of the home. I'm afraid my curiosity got the better of me and I went to investigate the Santa. I saw that there was a pedal which, if pressed, would make the Santa sing something Christmassy while turning his head happily. I couldn't resist it. My toe pressed down on the pedal as I smiled at the elderly gentleman in the chair. The music began, as expected, but then the Santa head shot up into the air and landed on the floor next to the chair. He was still singing! The gentleman in the chair roared with laughter. I know the Santa was meant to bring joy. In this case it certainly brought, at least, a smile!
Of course, Christmas really begins on the 25th of December but there will be many celebrations sooner than that. The lights which twinkle in the city, for example, are signs of celebration. There is a fairground for the Christmas period called Winter Wonderland not far from St. Mary's. Lots of Christmas cards are full of snow and tinsel. Christmas is celebrated by many who have no idea, sadly, of the real meaning of it all.
Hopefully, many will attend our services and carol services over the coming weeks. We pray that they will be touched by the truth of the Incarnate Word of God. God took on the mantle of humanity when the baby was born in that stable. In that little child was the hope of all the world. Because God became a human being, he brought us the opportunity to be with him as the child was to suffer as a man and die, but then to rise again.
As we celebrate that amazing event in the history of Creation, may you have the joy of the Christ Child ever in your hearts. A joyful and blessed Christmas to you all from both Gwyneth and myself. May the New Year be one of peace and joy.
A VERY SPECIAL CHRISTMAS
Helen and I would like to express our gratitude for the kindness the congregations of this parish have shown towards us as we celebrated the birth of little Henry. We have received more cards offering congratulations than we ever could have imagined possible, and Henry has been showered in wonderful outfits and blankets to keep him warm and looking extra-adorable. Thanks to each and every one of you who kept us in your prayers as we awaited the birth, and who have been rejoicing with us since. We could not be happier.
Henry Cadwaladr Aldred was born on 11/11 at 11:46 – an auspicious and memorable date! Some people have asked about the significance of Henry's middle name. The answer is simply that poor Henry has very silly parents and, being a clergy child, he has no chance of a normal upbringing. Henry has already received greetings from both His Grace the Archbishop of Wales, and the Lord Lieutenant of West Glamorgan; so he has already outclassed his parents despite being barely a fortnight old.
We look forward to our first Christmas at St Mary's, and our first with Henry; and we wish you all a Holy Advent and a Merry Christmas!
The Rev'd Sam, Helen, and Henry Aldred
FROM THE EDITOR
Scarlet poppies barely cleared away, we begin preparations for Christmas, thinking of carol services, school concerts, cards – the cost of stamps – Messiahs by Handel, Christmas tree festivals. Busy, busy, busy. The Church, though, has a pause for thought and starts the December with Advent. This penitential season gives us a chance to reflect, before the joy of the Nativity.
Our Christmas services would not be the same without the sound of the church bells. We show our gratitude to the bellringers who work so hard to make the church's presence known to the city.
Please would anyone who wishes to add their Christmas greetings to the St. Mary's Christmas Card (for a small donation) contact the wardens, the clergy or the editor.
THE RED BOX SCHEME
As we are all aware, the Food Bank collection point at the back of St. Mary's is invaluable, but many of the homeless and disadvantaged women in this area share a problem which the men do not experience. They lack access to sanitary protection.
Inspired by an article in The Church Times, a Red Box will be placed at the back of St. Mary's for donations of these items. Your help will be much appreciated.
WITH THANKS
Many thanks to all who have helped me so much since my accident. A particular mention to the younger members of the choir who have found and carried my music (and to those who picked up everything which I managed to scatter over the floor).
Gwyneth Anthony
CHRISTMAS TREES
Our Annual Christmas Tree Festival is taking place between 9th – 21st. December. Any groups or charities who would like to participate are very welcome. Please invite any groups you may be aware of.
Details of other events at St. Mary's can be found in the Diary at the front of this edition, including the informal shoppers carol service, with the Salvation Army Band, held on December 21st at 2.15p.m.
PUCCINI & SIR ARTHUR SULLIVAN
St Mary's Church Concert Saturday 19th October 2019
Following the 'coup' of Sir Karl Jenkins concert at St Mary's Church during the 2019 summer Gower Festival, St Mary's stunned us again with a truly wonderful performance last night by The West Wales Choral Collective and the West Wales Concert Orchestra's performing Sullivan's Festival Te Deum, and Puccini's Mesa di Gloria.
The Collective is the initiative of Gordon Kilby, Director of Cantorion Llandeilo (a sixty member community choral collective) under whose direction the performance gave us some 2½ hours of beautiful singing and music which also raised substantial funds for Tenovus Cancer Care, and Cancer Research Wales, two incredibly important charities funding ground-breaking cancer research, and treatment here in Swansea.
Performing to an almost capacity audience the church was filled to the brim with stunning performances of all the choristers and musicians with the addition of soprano Haegee Lee, who the previous evening had given a debut stand-in performance with Welsh National Opera. Her encore of O Mio Babino Caro and that of bass baritone Robert Glyndwr Garland with tenor Robert Lyn Evans' spine-tingling encores of Nessun Dorma and O mio babbino caro, were flawless and magical.
I always consider a good performance like a meal. A show always leaves you wanting more, but last night was a great performance and we wanted much more and particularly in the opening minutes of the Festival Te Deum, the sound of St Mary's organ. played by William Reynolds, lifted your spirits and kept them high throughout the evening. Notwithstanding the fact that orchestra Leader Nia Bevan was unable to attend last night, her role was very competently taken by Sophie Silverstone, all the way from Utah USA - via RWCMD.
Gordon Kilby's choice of music for this fundraising concert was apt as Puccini himself suffered from throat cancer in 1923 subsequently dying from the effects of radiation treatment a year later. He would have enjoyed the performance last night just as much as we did.
This collective is not just one to watch, but to follow as well, and it was so nice to see the church so full of music and life.
Victor Watson
MU NEWS FOR DECEMBER 2019/JANUARY 2020
At this most wonderful time of the year we, as the Mothers' Union branch in St. Mary's, would like to extend the very best of wishes to all of our members and friends for a very special and happy Christmas season.
We have had some interesting meetings these past few months. We began by welcoming a dear friend, Revd. Eldon Phillips whose talk was entitled the "Rock 'n Roll Years". Thinking this would involve the music of my youth I tried to find a suitable "sound track" to the afternoon and I opted for a song that rang through my home endlessly as it was my elder brother's favourite, Hello Mary Lou. We all enjoyed singing and clapping along to that only to find out that the title was rather misleading and that Eldon was really to talk of the time in his youth when he and his family went on his father's teacher exchange to the birthplace of Rock 'n Roll, America! However, we were all hugely entertained with the drama that ensued as Eldon told his tale. What a varied and interesting life that Rector has had, and, indeed, is still having.
We then warmly welcomed Revd. Sam Aldred as he made his first visit to the branch, a branch he now belongs to as a newly enrolled member. We wanted to get to know our new curate and it was really refreshing to have Sam tell us of his life's journey thus far and we realise how fortunate we are as a parish to have him with us. At this point we all congratulate Sam and Helen on the safe delivery of their little bundle of joy, baby Henry, and we look forward to meeting him and watching him grow. Every Blessing on you baby Aldred.
The first of our meetings in November fell on Remembrance Day itself and so we decided to think of memories we had from over the years and shared them, interspersed with poems and songs. Revd. Sue kindly agreed to lead our worship that afternoon, bringing her own memories of visits to countries that had fought along with ours during the conflicts. It turned into a most interesting meeting with everyone adding their particular memory.
We are in the 16-day period of prayer for Activism against Gender based Violence and joined in a quiet, prayerful service to recognise this here in our church.
The last meeting this year was the service we held as a preparation for the Advent season, to which we extend an invitation to the branches in our Deanery. This is always well attended and anticipated. Fr. Mark Griffiths was our leader and he provided us with such a wonderfully reflective session, it was a devout, knowledgeable and very spiritual journey to Bethlehem using two very evocative "Banksy" murals from that most holy of Cities. A city renowned as the birthplace of our Lord and a city that we sing about, read about and imagine so strongly in our minds – but a city which Fr. Mark reminded us is now a "walled" city where its citizens are virtually prisoners within it. Banksy's murals depicted angels - the one angel sprinkling hearts to change hearts of stone into those of flesh, and the other depicting two angels endeavouring to prise this monstrous wall apart to let the light shine through. Three lovely Advent hymns were sung but the first "Make way, make way for the King of Kings" really rang through the vestry hall to piano accompaniment with Revd. Ian Folks on guitar. Splendid indeed, just the start we need to welcome in the season of Advent!
We remember in our prayers all those of our membership who are unable to be with us at our regular meetings and we wish every blessing on them especially over this Christmas season.
Dates to remember.
6/12/19. 11a.m. Archidiaconal Eucharist.
3/01/20. 11a.m. Archidiaconal Eucharist.
13/01/20 2p.m. New Year Service. Revd. Canon Stephen Ryan.
27/01/20. New Year Lunch.
"Make way, make way, for Christ the King in splendour arrives; fling wide the gates and welcome Him into your lives."
A blessed Christmas and a Happy and Healthy New Year to you all.
Ruth Roberts. (branch leader.)
St Mary's Choir
Congratulations to Jenny on completing her RSCM Voice for Life Light Blue level, awarded 10thNovember 2019.
We extend a warm welcome to new choral scholars Charlotte Boden, a former member of Leamington Spa Parish Church Choir and the Chapel Choir of Jesus College, Oxford, and Demi-Leigh Billigton, a former chorister of Liverpool Cathedral.
Welcome back to Bethany Conway, who has returned from her industry year on a research farm in Scotland and a field study in India and is now in the final year of her Zoology degree. With William Playle-de Vries and Morgan Darcy Rees-Deacon, the choir currently has five choral scholars and we are seeking funding to raise this to six from the next academic year. We are very grateful to Swansea University for their commitment to 50% funding for the choral scholars, to Swansea St. Mary Choral Trust and to the Friends of Cathedral Music for their endowment grant for an additional choral scholar.
A date to put in your diaries:
On Sunday 15th December St Mary's choir will, with the Gower Chorale and the British Sinfonietta, sing Handel's Messiah at the Brangwyn Hall.
What better way to support the musical traditions of Christmas?
In addition to our regular commitments, St Mary's Choir recently recorded two programmes of Celebration for BBC Radio Wales, the first was broadcast on Remembrance Sunday. The second will be broadcast on Sunday 12th January, the Baptism of Christ.
As I write, preparations are well underway for the Deanery Advent Carol Service, on December 1st at 6.00p.m., the City Carol Service on 19th December at 7.00p.m. and, of course, for Midnight Mass on Christmas Eve at 11p.m.
Dr. William Reynolds
Christchurch Christmas dates
Sunday 8th December 4pm - Faith Together - Advent
Tuesday 10th December 6.30pm - Memorial carol service, with mince pies
Sunday 15th December 6pm - Carol service, mince pies and mulled wine
Christmas Eve - 4pm Crib service
Christmas Eve - 11.30pm Midnight Communion
Faith Together – all-age congregation
We have successfully launched our new all-age congregation, Faith Together, since the last church magazine. We've exceeded the number of people we expected to come and are developing a good-sized
Our meetings are very different to a usual service. Following an introduction to the theme and a song, we break into an older and younger group. The older group gets stuck into discussing a topic, the younger group enjoys a 'Godly play' session with a story and response time. Then there are various crafts, and interactive prayer stations to encourage different types of prayer. A short service with accompaniment from an all-age music band finishes our time in the church, but we go through to the hall for a free cooked meal afterwards.
The atmosphere in the meetings is fun, but we cover deep issues of faith too. It is certainly living up to its 'all age' billing, an excellent spread of ages with children and teens alongside adults from twenties to eighties.
All meetings take place on the 2nd Sunday of the month at 4pm. Our next session is Sunday 8th December, with an Advent theme and then after Christmas we will meet on 12th January. Please come along and encourage any families and friends to come too!
Rev'd Ian Folks
A Childhood Memory
Long Time Ago, hand in hand
A poem from Jean Summers
We walked along the shore
And left our footprints in the sand
With the soft shoes that we wore.
Gulls flew high o'er the glistening sea.
These were special moments, for you and me,
We sat and gazed on Swansea Bay,
We understood the need to stay.
Such magical moments are mine to treasure
From childhood days, bringing so much pleasure.
Now I stroll alone, that very same way'
Admiring the beautiful Swansea Bay,
Thinking what precious memories I have
Of a very small girl, walking out with her Dad.
NEWS FROM HAFOD
We enjoyed the harvest celebrations where people provided warm socks and toiletries for people who are living on the streets - thanks to all who contributed. Food was given to the Sisters of Mercy.
We are currently looking forward to the Christmas Fayre (November 30th), our Christmas Dinner at the Smiths Arms on December 3rd and our Christmas services (details of which are elsewhere in the magazine). There's always a lovely atmosphere at the carol service and, of course, everyone is welcome and the more the merrier !
Into next year, on January 26th at 4.00pm we have the Christingle service and on 29th February there is an open day with an opportunity for people to come along and look at church registers with Welsh themed refreshments available. This begins at 10am and ends at 2pm. Please encourage people to come along!
Rev'd Helen Rees
A CHAPTER A DAY
There are 24 chapters in the Gospel according to Luke. This is a wonderful gospel offering teaching from Jesus, often written in parables. There are shepherds and angels and of course an account of the life, death and resurrection of Jesus and the promise of God's love with us always as we go out and try and share that love with others. In the gospel everyone is offered the chance to know God's love - it is a gospel for everyone and as well as reminding us of God's care and love for us, it challenges us to look at how we care for others.
With Advent beginning on December 1st this year, it really is a great chance to read a chapter a day and complete the gospel on Christmas Eve. None of the chapters are too long, so if you're a bit late starting then you can easily catch up. This offers us a wonderful chance to engage more closely with the Bible - I'd really encourage you to give it a try -it's too good an opportunity to miss!
Rev'd Helen Rees
INVITE A FRIEND
Christmas is always a popular time of year for people to think about coming to church but there are always some who are just waiting to be asked. If you know of family or friends who you think might be interested, then please invite them along to a carol service or any of the Christmas services.
There is plenty of research saying that the most effective way of encouraging people to come to church is through personal invitations - that applies at any time of the year, but Christmas offers us an easy chance to take the opportunity. Why not think about it and give it a try !

FOR WE ALL LIKE FIGGY PUDDING
In the words of 'We Wish You a Happy Christmas, 'we won't go until we've got some', but do we all like Christmas, or Figgy, Pudding? As a child, I preferred the accompanying sauce to the teaspoon of pudding I accepted. Then, the puddings were all of the traditional variety and the choice of accompaniment seemed to consist of white sauce, brandy sauce or maybe brandy butter. Now the choices seem endless. Cream, custard, vegan versions of the above, yoghurt, or plain, without sauce.
How do you prefer your Christmas pudding? Even custard calls for careful consideration. 'Proper custard, made with eggs – and carefully, custard made with custard powder (of your choice), custard made with milk – cows, oat, almond, soya, coconut. Or the custard we faced, made by my Aunty Martha. Custard powder was the only possible option, stirred in a saucepan over the fire, set on the hob to keep warm – and thicken and develop an even thicker skin! It seemed that the only serving question was 'One lump or two'? Unless another family member managed to take over.
The Christmas pudding was another matter. There were invariable gifts of puddings made by more talented cooks. Just in case any of us were invited to tea over the Christmas or New Year holiday. Now, what was almost exclusively a home-made dish has undergone a transformation, for better or worse. From November – or earlier – shops display shelves of puddings.
'Stir up, we beseech thee O Lord, the wills of thy faithful people' are the words of the collect of the Sunday before Advent which often spurred on a frenzy of mixing and stirring before the hours of steaming and boiling necessary for the preparation of this seasonal delicacy. From the times when these boiled suet puddings would have been relatively plain, Christmas pudding seems to have become ever more exotic. Filled with a whole orange, moistened with a variety of alcoholic liquids, chocolate puddings, sticky toffee versions, Christmas puddings made of ice cream; imagine what the Cratchit family would have made of that; vegetarian, vegan, wheat free, egg free, alcohol free. No home cook can compete. Oh, and Christmas Pudding ice cream – for a change!
Tradition, though, seems to have been lost. From the days when every member of the family would have made a wish as they stirred the pudding, many now have never heard of 'stir up Sunday'. When asked by a Radio 4 reporter, members of the public guessed that the phrase referred to 'something to do with the election', 'is it to do with Brexit?', 'Black Friday', 'the sales'. Just one thought it was 'something to do with cooking'. And these were Radio 4 listeners! Did any of them recognise that a Christmas pudding had anything to do with the Christian festival of Christmas, still less that Christmas celebrates the birth of Christ?
Nadolig Llawen! Happy Christmas! Gwyneth Anthony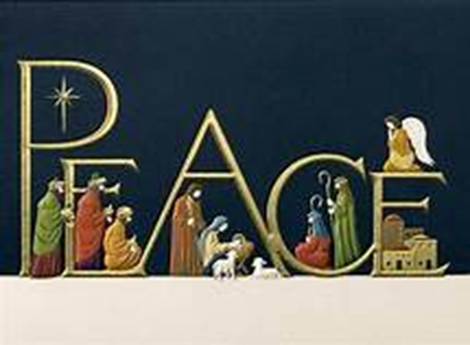 May the joy of the angels, the eagerness of the shepherds, the perseverance of the wise men, the obedience of Joseph and Mary and the peace of the Christ-child be yours this Christmas; and the blessing of God Almighty, the Father, the Son and the Holy Spirit, be among you and remain with you always. Amen.
Clergy:
Rector: The Revd Canon Ian Rees 01792 472760
Church Office : Tel 01792 655489
Associate Priest: The Revd Helen Rees 01792 472760
Assistant Curate: The Revd John Anthony 01639 638434
Team Vicar: The Revd Ian Folks 01792 205190
Assistant Curate: Revd Sam Aldred
Reader Emeritus Les Taylor. 01792 234639
Reader: Robert Leonard 01792 655613
Parish Wardens: Allan Jeffery - 01792 468015
Ruth Roberts - 01792 676732
Parish Treasurer: Allan Jeffery 01792 468015
Lord Mayor's Wardens: Kitty Griffiths 01792 813651
Mrs Helen Murray 01792 535813
St Mary's:
Treasurer: Allan Jeffery 01792 468015
Director of Music: Dr William Reynolds 01792 467606
ChristChurch:
Wardens: Christopher Davies 01792 205968
Michael Paddison 01792 463255
Treasurer: Angela Reed
Safeguarding Officer: Jen Jones. 01792 423133
Hall Bookings: Pam Jones. 01792 521763

St Mark & St John:
Wardens: Robert Leonard
Chris Box
Treasurer: Betty Jones. 01792 655619
Safeguarding Officer Sandra Davies.01792 422749
www.swanseastmary.co.uk
Facebook: St Mary's Swansea
Christchurch Central Swansea
St John's Hafod
Twitter: @stmaryswansea