<![if !vml]>

<![endif]>
Parish Magazine October and November 2019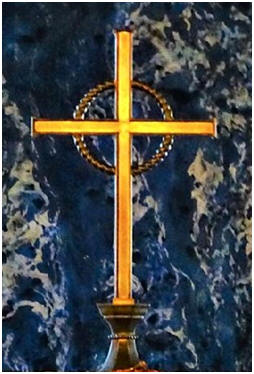 Contents:
1. Service Times and Dates for the Diary
2. Rector's Letter
3. Mansion House Reception
4. Leaving a Legacy
5. From the Editor
6. Clocking On
7. A Magical Combination
8. From Olwyn Dobson
9. St Mary's Ladies Guild
10. Defibrillator Appeal
11. Around Bristol Part 2
12. MU News October/November
13. Cards for Good Causes
14. Summer Organ Series 2019
15. St Mary's Choir
16. An Appealing Occasion
17. News from Christ Church
18. News from Hafod
19. Seasons of Mists and ....
20. Contacts

Service Times
St.Mary's Church
Sunday 11.00 Choral Eucharist
4.00 Choral Evensong
6.00 Sunday at 6 (4th Sunday of the month)
Tuesday 12.30 Healing Service (2nd in month)
12.30 Cymun Bendigaid (4th in month)
5.30 Choral Evensong (Term Time)
Wednesday 10.30 Holy Eucharist
12.45 Lunchtime Service (Holy Eucharist on 1st in month)
12.30 Holy Eucharist (Except 1st in month when MU Archidiaconal at 11.00 )
Saturday 12.30 Holy Eucharist
Morning Prayer 9.30 on Tuesday, Wednesday & Thursday.
Christchurch
Sunday 9.30 Holy Eucharist and Sunday School
Thursday 10.00 Holy Eucharist
St John's Hafod
Sunday 10.00 Holy Eucharist
Dates for the Diary
October
1st (Tuesday) Bell-ringing 3.00
3rd (Thursday) Ladies' Guild 2.00
4th (Friday) MU Archidiaconal Eucharist 11.00 am
6th (Sunday) Harvest- St. Mary's followed by Harvest lunch;
Christ Church 9.30;
St. John's 10.00
Choral Evensong at St. Mary's 4.00 pm
11th ((Friday) Funeral 3.00 pm
12th ((Saturday) Organ Donation Service 3.00 pm
14th (Monday) MU 2.00 pm Revd Eldon Rees
Cards for Good Causes begins
15th (Tuesday) St. Mary's Council 7.00 pm
17th (Thursday) Guild Revd Sam Aldred 2.00 pm
18th (Friday) Recording for BBC Radio Wales – evening
19th (Saturday) The Bells Anniversary Peal. 60th Anniversary of the first peal rung on the bells.
Rehearsal 1.30
oncert 7.30 pm West Wales Choral Collective & St.Teilo Singers from Llandeilo.
28th (Monday) MU 2.00 pm Revd Sam Aldred
November
1st (Friday) All Saints' Day MU Archidiaconal Eucharist 11.00 am
2nd (Saturday) Craft Fair
2nd (Friday) Mothers' Union 2.00 pm
7th (Thursday) St. Mary's Guild 50 year celebration luunch Norton House 12.30 for 1.00
11th (Monday) MU Remembrance Memories 2.00 pm
12th (Tuesday) Women's World Day of Prayer 10.00 – 12.00
21st (Thursday) Guild. Mrs Helen Murray 2.00pm
PCC 7.00 pm
23rd (Saturday) MU Service – for 16 days of activism 11.00 am
25th (Monday) MU Start of 16 Days of Activism against Gender Violence
2pm Advent Service. Fr Mark Griffiths
30th (Saturday) Craft Fair in St Mary's
Hafod Christmas Fair
December 1st Advent Service- From Darkness to Light. 6.00 pm
N.B.
Articles for the next magazine can be sent to this address
Deadline for December/Janurary edition is 15th November, 2019
Many thanks to all contributors to the magazine
Dear all,
Autumn is a favourite time of year for many people and in the church calendar it heraldthe beginning of an enormously significant and busy time. October begins with Harvest Thanksgiving celebrations. In the heart of Swansea, harvest is very different from that celebrated in a rural environment, but we are reminded of the tremendous amount of people and things that we so often take for granted both nearby and far away and we need to be thankful for each day.
There is a tendency for us all, I suspect, to miss out sometimes on the good that is actually around us, but God is good and has surrounded us with so many good things to be thankful for. God also gives to each of us gifts to be used and we were encouraged recently during the visit of Sheran Harper, the worldwide president of the Mothers Union, to see the gifts that we have and to use them. She said, 'when God calls us we can't get away from that call and he equips us to accomplish what he calls us to do'. One calling that is certain for all Christians is that God calls each of us today to be his disciples. As we give thanks at harvest time may we consider again what God wants of each of us. Serving him is the greatest privilege we can ever enjoy.
In November we turn our attention to remembrance. The most public celebration is, of course, on Remembrance Sunday but in November we also celebrate All Souls Day and All Saints Day, two of the festivals where we are called to remember and celebrate the lives of people who have gone before us. There are of course the 'great' saints that are well known to all, but it is also a time to remember those who were saints to us, people who have influenced and guided us, people who have cared for and loved us. As we honour the memories of those we treasure may we be inspired to be people who will be remembered through the love and care we give day by day to all those around us.
Finally, whilst we all may be a little frustrated and even irritated at the state of our country at the moment, it would be wrong not to mention this situation, and to encourage people to ask that wisdom and guidance be given to all those seeking to govern, that recognising the gifts we have as a country we will use them wisely for the good of all people, seeking to safeguard and care especially for those in most need and whilst it may not be popular to do at the moment, please also pray for politicians, most of whom work extremely hard with a real sense of duty often accepting very personal abuse.
As we seek to be aware of our own gifts may we look for the gifts in others and seek to mutually support, encourage and care for one another, offering people a glimpse through our lives of the life and love of Jesus.
Every blessing,
Ian
MANSION HOUSE RECEPTION
At the end of August a group of Friends of St Mary's were invited by the Lord Mayor to the Mansion House as part of the celebrations for the 50th anniversary of Swansea being made a city and also the 60th anniversary of the re-consecration of St Mary's. The evening was an important, occasion reminding us of the importance of the church standing in the heart of the city, honoured to host the big civic occasions but aware also of our need to be open and welcoming to all.
LEAVING A LEGACY
Nobody likes talking about money in the church but it is a reality that if we want to keep the church alive for future generations sharing a gospel that is hugely relevant for people, then we need money. Another subject that isn't too popular to think about is death but for a Christian we shouldn't be afraid of that as we consider the incredible promises of Jesus who assures us death is not the end but a new beginning for us.
So now we'll take these two unpopular subjects and put them together and ask you to consider leaving something to the church in your will. However small or large the amount it will make a difference for future. It can help the church to continue to share the gospel in words and actions, it can help us to work with young people, elderly people, people who are struggling, people who are lonely. In fact, all kinds of people! In short, leaving a gift in your will to the church is one of the most valuable and lasting ways you can continue to support the mission and ministry in our communities and it is a wonderful way of saying thank you to God for all he has done in your life.
No matter how large or small, each gift can make a significant impact on our mission and ministry, as well as maintaining our spiritual heritage. Please consider how a gift in your will could help the church meet the needs of this and future generations.
Canon Ian.
FROM THE EDITOR
October, November - and churches are preparing for Harvest Festivals, for Services of Remembrance and, already, thinking ahead to Advent. While each of these deserves its proper recognition, we should perhaps pay rather more attention to the harvest than we have been accustomed to. There have been estimates that, without changes to farming practices and addressing the problems of environmental damage, research has indicated that we might be facing a future where the number of harvests the soil can support will be severely restricted. In addition to our usual preparations and celebrations may we in the church pray for the safe supply of food for future generations.
Apologies are due for errors in printing the previous magazine
CLOCKING ON
We are now well and truly into Autumn. We can only hope for an occasional day which reminds us of those long, hot summer days. Unfortunately, soon the clocks will change and the rain has this terrible habit of falling in the daytime when we are outside. Never mind, we definitely need the rain. I remember some German friends who were visiting us some years ago, remarking on the fact that everything was so green. We have the rain to thank for that!
Autumn is a busy time for us all. We think of how, in country parishes, the harvest was a very important service. Being close to farms, it meant and still means so much. In the city the harvest is still very relevant. We rely on the good care of the countryside to grow food. We owe so much to farmers and others who produce our food and it's always a great joy to celebrate with our harvest services.
This Autumn, many people will be anxious about possible changes in our country. We pray that all leaders may make good decisions, helping to protect those who are anxious and vulnerable. In a time when there have been many divisions in the country, may we all work together to bring peace and justice to all.
Swansea is a wonderful city, set on a beautiful bay. There are so many people who live or pass by our churches. We offer them an opportunity to be still in the presence of our Lord. The church has a definite role in our city. May we be a beacon of peace and God's love in our city and our world.
Fr John.
A MAGICAL COMBINATION
We're back in term-time, and that means that St Mary's once again offers two services of Choral Evensong a week, on Sundays at 4 and on Tuesdays at 5.30. As a lover of the 1662 Prayer Book, choral music, and fulsome surplices, I think that this counts as a cause for celebration. When I was an undergraduate, Evensong played a significant part in my coming to faith, and I was not the only one. There is something about that magical combination of sacred music, the unbeatable prose of Thomas Cranmer, and the time set apart in the service to simply sit and be quiet that many find irresistible. So of course I was thrilled to find that St Mary's was a "Choral Evensong Church" when I was appointed as Assistant Curate of this wonderful parish.
It is a sad fact that Evensong is slipping away from the mainstream of parish life. As more and more churches are left without choirs, and as we have lost the pattern of morning and evening prayer as the bulwark of our liturgical life, the service has retreated to the corners of Anglicanism. Yet surely it cannot be a coincidence that many of those churches in which Choral Evensong still features significantly are growing and gathering a new generation of worshippers. Cathedrals, most strikingly, are one of the great success stories of the modern Church. Where attendance at most parish churches has shrunk dramatically in recent decades, they have grown in almost all cathedrals across Britain. The stately beauty of these magnificent buildings and the unobtrusive holiness of Choral Evensong are a winning combination for regular worshippers as well as for those exploring the faith. This is also the case in the college chapels of Britain's universities, which have growing communities of young Christians finding nourishment in those ancient words, and the reliable pattern of corporate prayer.
I think that this this represents a great opportunity for St Mary's! We too are a beautiful building in the heart of a busy city. We too are in an area full of students, many of whom are seeking answers to life's great questions. We too are blessed with a wonderful choir, a talented director of music, a splendid acoustic, and a top-notch organ. It is my sincere belief that growth will only come to the Church in Wales when we reach back into the best of our tradition and build upon it, offering something timelessly relevant. Of course this does not mean an undiluted diet of Choral Evensong (it would be nice to have Choral Matins for starters), but this service has a role to play in the Church of today and the Church of the future.
Here endeth the lesson.
The Rev'd Sam Aldred
FROM OLWYN DOBSON
Just a big thank you to clergy and friends from St. Mary's during and after my operation and stay in hospital. Your prayers and cards were a great help to me. I am now on the road to recovery. Thank you all again.
God Bless.
Olwyn xx
ST MARY'S LADIES GUILD
Autumn and winter Programme 2019
Oct. 3rd A – Z of Music Hazel Tomalin
Oct. 17th A talk by our new curate, Sam Aldred
Nov. 7th 50th Year Celebration Lunch at Norton House
Nov. 21st Flower Arranging Helen Murray
Dec. 5th Carols and mince pies
This will be the last meeting, with just the A.G.M. early next year, which is so very sad.
If anyone would like to take over, please contact the guild leader or myself on 01792 414053
Olwyn Dobson
DEFIBRILLATOR APPEAL
At our Council Meeting on Tuesday 15th August; council members discussed the value and importance of installing an Automated External Defibrillator (AED) within the confines of the Church. The rationale for this stems from the facts that the church is open seven days a week and that the footfall throughout the year is very close to 15,000 visitors, concert goers, city & civic services, weekly services and our everyday 'regulars'. With the knowledge that any one of those 15,000 people could give way to a heart attack (cardiac arrest), having a defibrillator on site would be a very welcome piece of first aid equipment. The defibrillator is a device that gives a high energy electric shock to the heart of someone who is in cardiac arrest. This high energy shock is called defibrillation, and it's an essential part in trying to save the life of someone who's in cardiac arrest. Basically, the device restores a normal heartbeat by sending an electric pulse or shock to the heart. Even untrained bystanders can use these devices in an emergency.
It's worthy of note to say that you don't need to be trained to use a defibrillator – anyone can use it. There are clear instructions on how to attach the defibrillator pads. It then assesses the heart rhythm and will only instruct you to deliver a shock if it's needed. You cannot deliver a shock accidentally; the defibrillator will only allow you to shock if it is needed.
The appeal is, therefore, to raise sufficient funds to purchase and mount a defibrillator within quick and easy access within the church (which could also be available for first aid within the immediate vicinity of the church). We are looking towards raising a figure of around £1,000
St. Mary's Church Council
AROUND BRISTOL PART 2
I must start with an erratum – in the last magazine I mentioned the Victorian and mediaeval parts of Bristol Cathedral. However, the central tower was started in the 15th.century – so please accept my apologies for that….
So, back to Bristol. Leaving the cathedral, turning to your left you will find the city's Central Library –and on College Green itself the Council House, now renamed City Hall.
Like Swansea, Bristol was badly bombed during the war, and a new shopping centre was built, which many find rather bland. There you will find the usual suspects for retail therapy – and also a bit of a surprise – what is thought to be the oldest Methodist church in the country.
The first thing to notice is a statue of John Wesley on his horse. In 1739 he started preaching in the open air, including (preceded by George Whitfield who asked Wesley to join him) to the mining areas of Kingswood and Hanham.
The New Room has a double decker pulpit; the lower one used to lead services and singing – unaccompanied in those days; and a clock given by Wesley himself, which still works. The New Room was also used to provide food parcels to those who didn't have enough to eat (how things have changed! – not). Yes - a food bank and it was also used as a Sunday School for teaching. There are no windows in the chapel itself. Methodists were often under attack by vicious mobs but there are rooms upstairs so that people could see if the chapel was under attack.
Bristol has its dark side, one of them being the slave trade. Wesley preached very strongly against this. There was no buying or selling of slaves in Bristol, but many merchants had become wealthy as a result of the trade. This was not abolished until after the efforts of William Wilberforce and others around 1830. Wesley also spoke out against prosecuting the war against the American colonists. He must have been a popular man with the authorities (!) and wanted to send missionaries out to America. Was this the cause for the break, or, at least, one of them? Another of his innovations was the introduction of hymns in the service. I can't imagine an Anglican sung service without hymns but have a look at the 1662 Prayer Book – no hymns are authorised. Many of his hymns have, of course, stood the test of time - we still use them!
There are no Sunday services, but the chapel is still used and there is a celebration of Holy Communion on Friday lunchtime. It is well worth visiting – the guides are very helpful - and it offers much food for thought.
You might be interested in the City area – now the Old City. Originally rather like Wind Street I suppose, but now the banks have become restaurants. The Cornmarket is interesting – this is where a clock with three hands can be found. The third hand shows Bristol time, about 10 minutes behind Greenwich and you will also see the 'nails' upon which business was transacted, hence the expression 'to pay on the nail'.
Before leaving Bristol you might like to pay a visit to St.Mary Redcliffe. This was described by Elizabeth I as the 'fairest, goodliest and most famous parish church in England'. Other churches might well dispute this. It is, perhaps, unusual in that it offers a Choral Mattins as well as Evensong and a Choral Eucharist. Much of the building dates from the 13th/14th centuries. The tower has 15 bells and the church is basically of the Perpendicular style. Admiral Penn is buried there – he was the father of William Penn who founded Pennsylvania, and the Cabot family are associated with the church. Interesting and impressive – yet I think I prefer the cathedral.
I've visited Bristol many times. It's not so big as to overwhelm one, unlike some cities, but it is big enough to be interesting and I always seem to find something new there!
Stephen Morris
M.U. NEWS OCTOBER/NOVEMBER
Our new session began in some considerable style with a visit from our Worldwide President, Sheran Harper, to St. Mary's when 150 of our Archdeaconry members were present. Sheran is the first W.W.P. of M.U. to come from overseas, she comes from Guyana and it was so very interesting to hear her talk so eloquently of the challenges, and triumphs, that she encountered as a D.P. there. What a thoroughly lovely lady she is – I believe she went around everyone she could that afternoon over refreshments in the Vestry Hall. The great thrill of that day for us as a branch was to have Sheran enrol 4 of our parish priests into M.U. – Revds. Ian Rees, Ian Folks, John Anthony and Sam Aldred. They looked so proud, and I was even prouder of them! Well done to you 4 new members and welcome to the Worldwide Christian Organisation of over 4 million M U members.
Revd. John Anthony undertook his first role as a member when he led our opening Eucharist the following week and we thank him for that.
Paul Murray showed us a video of the brief history of St. Mary's that he had put together for our recent 60 year celebrations. Paul has really done a huge amount of work putting up the display in our church which shows his extensive knowledge of St. Mary's and also the amount of archive material he has accumulated over the years. Thankyou Paul for being with us and for all your hard work.
This last month I travelled with a coach party from Llandaff Diocese to the General Meeting of M.U. held this year in Portsmouth, being reminded all the time of the fabulous occasion we had in hosting that event last year here in our church and city. Yet again, around a thousand delegates gathered in the Cathedral for the service and then the Guildhall for the actual meeting itself. It was a very well organised and informative meeting. A personal thrill was to have Sheran, the W.W.P, tell the gathered throng of her enrolment of our 4 clerics along with their picture being flashed up on the big screen – how I kept in my seat I will never know!! Portsmouth itself is a lovely, vibrant city and we all thoroughly enjoyed our week of fun and fellowship. It's a city I would return to in an instant.
We have a busy new programme taking us up to Easter next year and extend a warm welcome to all to join us at any time.
Dates for your Diaries.
4/10/19. 11a.m. Archidiaconal Eucharist.
14/10/19. 2p.m. Revd. Eldon Phillips. "The rock 'n roll years."
28/10/19/ 2p.m. talk by Revd. Sam Aldred.
1/11/19. 11a.m. Archidiaconal Eucharist
11/11/19. 2p.m. Remembrance Day Memories.
23/11/19. 11a.m. Service to begin 16 Days of Activism against Gender Violence.
25/11/19. 2p.m. Advent Service led by Revd. Mark Griffiths. (with Deanery guests)
30/11/19. M.U. to host Saturday Teas.
6/12/19. 11a.m. Archidiaconal Eucharist.
There will be a service to remember Organ Donation on 12/10/19 @ 3p.m. and we have been asked to serve refreshments following this.
We remember in our prayers all those of our membership who are unable to be with us at our regular monthly meetings – " May God be with them in every part of their lives, encouraging and leading them, sheltering and strengthening them so they may work to His praise and glory." Amen.
Ruth Roberts. Branch Leader.
CARDS FOR GOOD CAUSES
Buying charity Christmas cards is one of the easiest ways to give to charity during the festive season. Cards for Good Causes here at St. Mary's Church (commencing Monday 21st October for 8 weeks) has one of the largest selections of Christmas cards available. Throughout the UK we support over 250 national and regional charities. What is more, at least 70p in every £1 taken from the sale of cards goes direct to the charity. Last year Cards for Good Causes sold more than £4 million worth of Christmas cards, passing back at least 74p of every pound to its 250+ partner charities (the 25 main charities and many local charities such as, in our case, Ty-Olwen). It is thanks to the marvellous help we get from supporters that this staggering amount for UK charities has been raised.
This year, depending upon local involvement, customers can choose from a range of charities which support ex-service men and women. Online charity partners include ABF - The Soldier's Charity, Help for Heroes and SSAFA. Christmas cards are also available in support of the Fire Fighters Charity, formed during WWII to support families of fire fighters who died in the Blitz, as well as the British Red Cross, which has a long history of supporting both the armed services and civilians in times of war.
Following on from last year we'll be operating a daily two shift system both of three hours duration, should you wish to volunteer to help maintain the 'shop' for one or more sessions, let me know. The more cards we sell, the better the return to the charities and the better the remuneration to the Church.
Allan Jeffery
The 2019 Summer Organ Series at St. Mary's proved an outstanding success, with eleven weekly Tuesday lunchtime concerts through July, August and into September. We were fortunate that the organ was in working order for the first of these, having failed the weekend before due to a burst in the leather of one of the bellows and so needed urgent repair. We were particularly pleased in this our 60th Anniversary year that among our recitalists was Peter Irving whose father David Irving and uncle Peter Irving had both sung in the choir at the re-dedication service of St Mary's back in 1959. Peter's recital was attended by South East Wales Organists' Association, which then proceeded to visit the organ at the Brangwyn Hall.
We congratulate one of our regular recitalists, James Gough, who in September moved to Wells Cathedral to take up the position of Assistant Organist, having previously been assistant at St Martin-in-the Fields. It has been encouraging to watch James' career develop and pleasing he has remained supportive of the music here at St Marys. The international dimension this year was fulfilled by Alessio Pachiarotti, one of the deputy organists at St Peter's Basilica, Rome. New to the St Mary's series was Jon Pilgrim, assistant organist at Brecon Cathedral.
Audiences for our Summer Series passed the 100 mark by the beginning of August and maintained a three-figure attendance for the rest of the series, peaking twice at 130. Almost £3000 was raised by means of the retiring collections and this supports the tuning schedule and on-going maintenance of the instrument. Thank you to all supporters, whether recitalists or audience members.
Dr William Reynolds, Director of Music
The new term for St Mary's Choir looked promising with two new adult members and a flurry of interest in the junior section of the choir - though early days I remain hopeful! May I encourage parents to seriously consider membership for their children (from the age of 7) with the significant learning opportunities it presents, and emphasise that to receive a choral training of the calibre offered at St Mary's, one would have at least an hour's travelling to one of our cathedrals.
We are pleased that at the end of August one of Girl Choristers, Emily, participated in Abergavenny Priory Festival of Liturgical Music as part of an invited trebles choir comprising choristers from Abergavenny Priory, Newport Cathedral and St Mary's, Swansea.
The autumn term is always a busy one at St Mary's, the seasonal routine of the Sundays after Trinity spiced up with the Feast of the Nativity of the Blessed Virgin Mary which fell on Sunday 8th September, and the Feast of St Michael and All Angels on Sunday 28th September.
Sunday 22nd September was eventful on several fronts. During the morning service we presented Ann Conibear with a bouquet of flowers marking her retirement from the Choir recognising many years of faithful service and friendship. We also helped celebrate Ann and Peter's Diamond Wedding Anniversary by sharing a special cake after the service. That afternoon, during Choral Evensong, there was a laying up of a standard for the Royal Marines Association, and the anthem sung was by Dr Elizabeth le Grove, Professor of Academic Music at Her Majesty's Royal Marines Corps School of Music HMS Nelson, a former organ scholar at Bangor Cathedral and a former organ pupil of Andrew Goodwin.
With the start of Swansea University's new academic year, we look forward to welcoming back our choral scholars, William Pleyel de-Vries and Morgan Rees-Deacon for their second year, and to Bethany Conway who returns to us after a year in industry based on a research farm in Scotland. Over the coming weeks we will be auditioning for an additional two scholars.
October at St Mary's traditionally begins with Harvest Thanksgiving, and as the month progresses, it is essential we keep an eye ahead with our rehearsal schedule.
On Thursday 17th October at Holy Cross, Llwynderw, I will be directing a choral workshop for the RSCM with the theme of eventide.
On Friday 18th October St Mary's Choir will be recording two programmes of BBC Radio Wales Celebration, one is to be broadcast on Remembrance Sunday 10th November, the other on the Feast of the Baptism of Christ, Sunday 12th January.
November brings us All Saints and All Souls, both of which we will observe on Sunday 3rd November, and as last year the choir will sing the splendid William Croft Burial Sentences at a service of Music, Readings and Reflections for All Souls. The Civic Annual Service of Remembrance will take place on 10th November.
Looking towards December, there is the Advent Carol Service on 1st December. On Sunday 15th December St Mary's Choir will be performing at the Brangwyn Hall for The City Messiah at the Hall with the Gower Chorale and the British Sinfonietta. The City Carol Service follows on Thursday 19th December.
Over the next six months I will be tutoring a group for the RSCM's The Complete Organist, a national initiative to support those called upon to play the organ in church and who wish to gain skill and confidence in service accompaniment. For further details see www.rscm.org.uk.
Dr William Reynolds, Director of Music
AN APPEALING OCCASION
On Saturday 19th October there will be a special anniversary. The first peal on the bells of the restored church took place on this day 60 years ago. The bell-ringers will ring a celebratory peal on this day. It should be quite an event.
New ringers are always welcome.
Christchurch Community Cafe
At Christchurch, we've been keen to build on our strong existing relationships with many local members of the community. So after discussion with others locally, we decided to open a Community Cafe. We open every Thursday morning, 10.30 - 12, and just charge £1 for a cuppa and cake or toast.
It's been great fun, and we typically attract between twenty and thirty people. Some who come are quite isolated, so it gives an opportunity to meet people and friendships are forming. People love the home-made cakes, kindly made by Lisa Scally. We have a book swap corner, occasional plant sales and the church is open for prayer. There's always a vibrant and positive atmosphere. If you're around, why not come along?
Rev Ian Folks
We Will Remember Them
Proud poppies so red,
Where much blood was shed
For you and for me
And for all our country.
Let us not forget
We owe such a debt
To the brave men who fought.
Peace and freedom they sought.
We honour them all,
And in prayers we recall
The sacrifice made
And how we were saved.

Jean Summers
Faith Together
This October sees the launch of our new congregation at Christchurch, Faith Together. It is an attempt to reach out to bring in families and inspire people to take Christian faith seriously. We will meet once a month between 4 and 6pm on the second Sunday of the month.
Faith Together is designed to be an informal and relaxed atmosphere which stimulates both child and adult spirituality. Stories, discussion and video clips take the place of sermons. A music band takes the place of a choir. Most of all, it is an inclusive experience: adults and children work together on banners, dramas and crafts for worship; they participate together in 'godly play' sessions; children rehearse and play in the band alongside adults. And as a cornerstone of Jesus' ministry was eating together, so we deepen our time together with a meal together at the end.
The first date is Sunday 13th October. We encourage you to attend - and even more, we encourage you to invite and bring any family who may feel a lingering connection to church but wouldn't typically attend. And still more, we encourage you to pray for Faith Together; that God would do something wonderful through it.
Rev Ian Folks
NEWS FROM HAFOD
It may well have been getting on for the middle of August but that didn't stop the day of the Summer Fete being rather wet! However, the fete went we, with lots of support gratefully received from people who helped out and a good number of visitors to the church doing some purchasing, speculating with the raffle, playing games and, of course, enjoying some wonderful refreshments. It was a lovely atmosphere and raised some important funds for the church.
We have also had a couple of bingo evenings and 'Tea and Talk' has returned, with the new session beginning with a lunch at the Smiths' Arms.
Moving on, we are very much looking forward to the Harvest celebrations, with the service on Sunday October 6th followed by the harvest supper on October 7th. In the church we are continuing to try and live out the teachings of Jesus to 'love one another as he loves us' and 'whatever you did for the least of these, you did for me' by supporting those who are in need, so we are collecting socks and toiletries for people who are homeless. All donations are gratefully received
Rev'd Helen Rees
SEASONS OF MISTS AND ...
The 'holiday' season is over, school holidays just a distant memory for many children. September has come and gone and with it many autumn fruits – how many go blackberrying now, still less tackle the back-breaking task of gathering whinberries or bilberries? Neath Fair; a seven hundred and thirty-nine year-old event; has packed up for another year. So here we are, with autumn well under way, gloves and scarves retrieved from the bottoms of drawers or backs of cupboards.
Children may be looking forward to finding conkers, provided the chestnut trees have escaped drastic pruning (or, even worse, felling) and playing conkers hasn't been banned on the grounds of 'health and safety'. Bonfire Night is a night for spectacle – fireworks never seem quite the same on New Year's Eve as on November the 5th – and, if at all possible, potatoes baked in the embers of a bonfire which have a flavour never matched by sterile processing in a microwave.
This was the time of year for warming hands or making toast in front of an open fire – a real treat. Not such a treat for the person cleaning out the grate, though. A time for walking through rustling piles of autumn leaves, something to be treasured in a world where parks are under threat, gardens are often paved or gravelled over and children frequently delivered to school or other activities by car.
Living in or near Swansea we are incredibly lucky to have Gower, the countryside of Carmarthenshire, the Swansea and Neath valleys and the Brecon Beacons so near, with superb parks and gardens at Clyne, Brynmill and Singleton, among others, free to visit so close at hand. It is a privilege to have places like this to give us space and air to breathe in a world where concrete increasingly covers green spaces and industry pollutes the air around us. These places heal our souls. They are treasures we should value and need to protect.
Gwyneth Anthony
Clergy:
Rector: The Revd Canon Ian Rees 01792 472760
Church Office : Tel 01792 655489
Associate Priest: The Revd Helen Rees 01792 472760
Assistant Curate: The Revd John Anthony 01639 638434
Team Vicar: The Revd Ian Folks 01792 205190
Reader: Robert Leonard 01792 655613
Assistant Curate: Revd Sam Aldred
Reader Emeritus Les Taylor. 01792 234639
Parish Wardens: Allan Jeffery - 01792 468015
Ruth Roberts - 01792 676732
Parish Treasurer: Allan Jeffery 01792 468015
Lord Mayor's Wardens: Kitty Griffiths 01792 813651
Mrs Helen Murray 01792 535813
St Mary's:
Treasurer: Allan Jeffery 01792 468015
Director of Music: Dr William Reynolds 01792 467606
ChristChurch:
Wardens: Christopher Davies 01792 205968
Michael Paddison 01792 463255
Treasurer: Angela Reed
Safeguarding Officer: Jen Jones. 01792 423133
Hall Bookings: Pam Jones. 01792 521763

St Mark & St John:
Wardens: Robert Leonard
Chris Box
Treasurer: Betty Jones. 01792 655619
Safeguarding Officer Sandra Davies.01792 422749
www.swanseastmary.co.uk
Facebook: St Mary's Swansea
Christchurch Central Swansea
St John's Hafod
Twitter: @stmaryswansea