<![if !vml]>

<![endif]>
Parish Magazine October - November 2018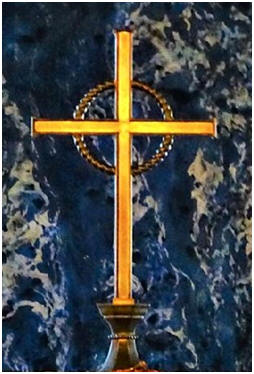 Contents:
1. Service Times and Dates for the Diary
2. Rector's Letter
3. Ministry Area BBQ
4. College Relaunch Service
5. Harvest
6. Christmas Tree Festival
7. Cards for Good Causes
8. Leading Your Church into Growth
9. Kintsugi Hope Evening
10. Sunday 2nd December
11. Autumn and Christmas Fayres
12. New Places, Old Places
13. Summer Music
14. A Baptism
15. The Mother's Union at St Mary's
16. From the Editor
17. Lay Pastoral Visiting
18. Mothers' Union News Autumn 2018
19. The Trip to Hereford
20. St Mary's Ladies' Guild
21. Music Notes - St Mary's Choir
22. General Meeting of the Global Mothers' Union 2018
23. St Mary's Summer Organ Series 2018
24. News from Hafod
25. Salisbury by Train
26. Parish Contacts


The deadline for contributions for the October/November edition is 8th November 2018.
Please send to
Many thanks to all contributors to the magazine.
Service Times St.Mary's Church

Sunday 11.00 Choral Eucharist
4.00 Choral Evensong
6.00 Sunday at 6 (Monthly as advertised)
Tuesday 12.30 Healing Service (2nd Tues. in month)
12.30 Cymun Bendigaid (4th Tues. in month)
5.30 Choral Evensong (Term Time)
Wednesday 10.30 Holy Eucharist
12.45 Lunchtime Service (Holy Eucharist on 1st in month
Friday 12.30 Holy Eucharist
(except 1st in month when MU Archidiaconal at 11.00 )
Saturday 12.30 Holy Eucharist
Morning Prayer 9.30 Tuesday, Wednesday & Thursday.
www.swanseastmary.co.uk
Dates for the Diary
October:
Tuesday 2nd Visit by Friends of Llandaff Cathedral
Tea & Tour 3.30 and then attending
Choral Evensong at 5.30.
Thursday 4th Ladies' Guild 2.00 pm
Friday 5th MU Archidiaconal Eucharist 11.00
Handbells (Vestry Hall) 9.30am
Cards For Good Causes begins
Kairos Prayers for Palestine 12.30
Saturday 6th Craft Fair
Bell-ringing group from Brecon (10.00-12.00 noon)
St Thomas Way Creative Mapping Workshop
Sunday 7th Harvest
Tuesday 9th Civil Service 11.00
Friday 12th Handbells - Vestry Hall 9.30
Saturday 13th RNIB 11.00
Monday 15th Art Society from today
Wednesday 17th Choral Scholars Auditions – Vestry Hall 2.00 pm
Thursday 18th Ladies' Guild Harvest Supper 2.00 pm
Sunday 21st Relaunch of the College of St. Mary with the Archbishop 4.00 pm
Monday 22nd Cards for Good Causes begins.
Friday 26th Handbells – Vestry Hall 9.30 am
Monday 29th Art society (ends today)
November:
Thursday 1st Wedding 11.00 am
Ladies' Guild 2.00 pm
Friday 2nd Handbells – Vestry Hall 9.30 am
MU Archidiaconal Eucharist 11.00 am
Kairos Prayers for Palestine 12.30
Saturday 3rd Craft Fair
Lay Ministry Day at Brecon
Sunday 4th Morning – Celebrate All Saints' Day
Evening – Commemorate All Souls
Tuesday 6th Women's World Day of Prayer planning meeting 10.00 am
Friday 9th RNID 11.00
Sunday 11th Remembrance Sunday Civic Service 2.00 pm
Tuesday 13th Swansea Needle and Pins Knitting 11.00 – 12.00
St. Mary's Council Meeting 7.00 pm
Thursday 15th Ladies' Guild 2.00 pm
Friday 16th Hell's Bells – Vestry Hall 9.30
Sunday 18th Llys Nini Animal Service 2.00 pm
Friday 23rd Handbells Vestry Hall 9.30
Friday 30th Handbells Vestry Hall 9.30
Dear all
As we move into October and November we move into some of the busiest months of the year in the Christian calendar with events such as Harvest Thanksgiving, Remembrance Sunday and the build up to Advent and Christmas. As well as being busy for us in the church these occasions represent some wonderful opportunities to invite family and friends to come along to church services or social events. There are many who express sadness at the decline in church attendance but who have rarely invited someone to join them in church. Personal invitation remains the most effective form of evangelism and Christianity is an evangelistic faith - Jesus commanded us to go out and proclaim the gospel.
The subject of church decline has been mentioned a lot recently, but we must remain confident and have a vision of the future which has God at the heart of all that we do - that will never be a vision that fails. Recently in a church council meeting in St Mary's we considered a paper written by an American (Thom Rainer) who is a church consultant. He had done some work with a previously large church where the attendance had dropped radically. Their failure to change meant that he had to predict that the church would close within 5 years - stubbornly the people kept going and it took 10 years before closure took place. In his analysis of the failure of that church Thom Rainer listed various reasons for the failure.
The list contained 'Americanisms' in language and not everything would easily relate to here but there is enough to consider and to challenge us. Below are some of his list of reasons why that church closed:
The church refused to look like the community - the shape of the community had changed around the church but the church hadn't changed at all.
The church had no community focused ministries - there was no real attempt to engage with the community.
Members had become more focused on memorials - there's nothing wrong with memorials but if they become too prominent and become a large feature of what is happening in a church then this suggest that the church is simply looking at the past and not to the future.
The percentage of the budget for members needs kept increasing - all churches need to consider the question of money; how we give and how we spend it; very carefully.
There was no evangelistic emphasis - when a church loses its passion for reaching out then it begins to die.
The members had more and more arguments about what they wanted - not about what the church needed, the community needed, how best to share the gospel etc...
The church rarely prayed together - often the only time of corporate prayer is restricted to within a service and in this particular church prayers were often restricted to members, friends and families and their needs.
The church had no clarity as to why it existed - no vision, no mission and no purpose.
The members idolised another era - they all remain the past fondly and saw their future as returning to the past.
The facilities continued to deteriorate - they no longer saw the church as outsiders saw it making it seem unwelcoming and unloved.
As churches in our parish we need to think about these things very seriously. There's no point in trying to be defensive because by doing that we are ignoring the possibility that we can do some things better so have a think and let's pray about what we can do and how we're going to do it. One of the things we can do immediately is think about who we can invite to something and what that something will be - in the journey to Christmas there are many options.
Every Blessing,
Ian
We recently enjoyed an informal service at Christchurch, followed by a BBQ. It was good to see most churches in the Ministry Area represented, but sad that we couldn't say 'all'.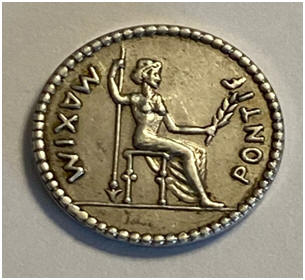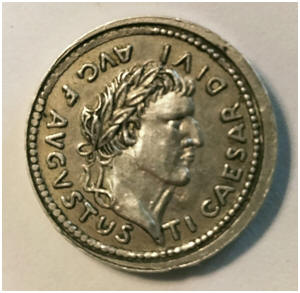 People still seem to have reservations about Ministry areas but the Archbishop has made it very clear that they are here to stay and this was a marvellous example of how they can work well and it reminded those present of how good it can be to come together for fellowship and worship.
Huge thanks are due to those from Christchurch who worked hard preparing the food, whether as chefs or kitchen assistants. The next Ministry Area social event is the quiz in Llansamlet on November 2nd - it would be great to have as many churches as possible represented there.

COLLEGE RELAUNCH SERVICE
As you will know, the College of St Mary; which is made up of members who are engaged in specialist chaplaincy type ministries; has been meeting for some months, reviving something which has not met for some years. This is important as it gives people who are often in 'lonely' and difficult ministries the chance for fellowship and discussion. It is also important for St Mary's as it stands as an important central meeting point.
To celebrate the relaunch of the College there will be a service led by the Archbishop on Sunday October 21st at 4.00pm. Hopefully, people will come together from different churches to celebrate the ministries of those who work throughout Swansea. The service will be followed by cheese and wine and all are invited. Please put the date in to your diaries.
HARVEST
The harvest festival services will take place in St Mary's and Hafod on October 7th and Christchurch on October 14th. Details of the harvest celebrations will be advertised in each of the churches.
CHRISTMAS TREE FESTIVAL
Following last year's success, we will be holding a festival once again. This year, the trees will be set up on December 6th and taken down on December 21st. We look forward to seeing this years' contributions from all who took part in last year's festival and if you know of other charities or organisations who may like to be involved please speak to one of the clergy.
CARDS FOR GOOD CAUSES
The sale of cards for good causes in St Mary's will take place from October 22nd for 8 weeks. Please support this if you possibly can. Allan Jeffery would really appreciate willing volunteers to help run the card stall on a rota basis - if you can give some time for this excellent cause please speak to Allan Jeffery or to one of the clergy.
LEADING YOUR CHURCH INTO GROWTH
All of us want to see our churches grow – this course helps to point a way forward for churches which is really practical and fun ! Sessions will be held on 13th October, 17th November, 19th January and 16th February at St Stephen's Church in Port Tennant.
This course works best when there are different churches represented and we are offering the course throughout the ministry area – it's best if there at least 2 or 3 (and more are welcome) from any church that takes part, so please talk to people who are interested and come along to the course. If you are planning to come, or are interested in finding out more, please speak to either Ian Rees or Ian Folks.
We talk about growth, we pray for growth, let's join together to work for growth !
KINTSUGI HOPE EVENING
On November 18th at 6.30pm in St Stephen's Church, Port Tennant, there is an opportunity to listen to a fascinating speaker, Patrick Regan. He has been involved in youth work in London for many years and awarded an OBE for that work.
On his previous visit to Swansea, Patrick gave a talk on the topic 'When faith gets shaken'. This time, his tour is entitled 'Honesty over silence' and he will talk about trusting in God when life is painful and dealing with anxiety and depression. He speaks very honestly and openly and offers fascinating insights and personal reflection on what it's like for Christians to struggle. Please take this opportunity to listen to him and to his wife Diane who will be providing the music on the evening - tickets will be available in the near future.
SUNDAY 2nd DECEMBER
This is Advent Sunday and St Mary's will once again be hosting the Deanery Advent Carol Service at 6pm. This has been a wonderful event on previous years and we look forward to seeing a full church once again.
Earlier that afternoon at 2pm in St Mary's there will be a baby bereavement service. Previously held in Singleton Hospital, this is a very moving and valuable service - all are welcome. Please pass on the details to anyone who may be interested.
AUTUMN AND CHRISTMAS FAYRES
Hafod's Autumn Fayre will take place on Saturday November 3rd, beginning at 1pm.
Christchurch will hold their Christmas fayre on November 24th, starting at 11am.
NEW PLACES, OLD PLACES
It's been an amazing summer. The temperatures have been quite unusual. You either loved it or just felt exhausted with the heat. However you felt, it was definitely summer, then the weeks went by and here we are in Autumn. As I write, the weather still seems quite like summer, although it's getting dark much earlier.
During the summer months, many of us will have had a holiday of some sort, whether at home or further afield. So, whether you went for a holiday in Spain or took a cruise on the Neath Canal, hopefully you had a good time and felt refreshed, even if you are ready for another holiday after returning to everyday life.
We were lucky enough to spend a week in the Cotswolds - a beautiful area with its honey-coloured stone cottages and green countryside, even during this summer's heat. I suppose it's easy to let it become a busman's holiday. On the Sunday we went to the Eucharist at the local church in Cirencester. It's a huge, ancient building which has the feel of a cathedral. We were told that the numbers were significantly down because of the holidays. There were 'only' about 140 people there. The Sunday School and choir were off for the month of August. Also, they were in an interregnum, expecting their new vicar in October. Services were similar to those at St. Mary's and there was time to chat over a cup of tea after the service.
During the week we discovered that a visiting choir from Chingford were going to sing Compline on the Thursday at 9.00 in the evening. We decided to go to the service. There were just twenty in the choir; well over a hundred, including children, had remained at a choral festival in Gloucester Cathedral. The service was beautifully sung. There are not many opportunities to hear Compline. This was both reflective and inspiring.
While visiting the small town of Lechlade on Thames we visited the church, where members of the choir welcomed us. They too had been without a priest for some time, yet the parish was still active and forward-looking.
It was quite inspiring to see how these two church congregations had managed without an incumbent and shows that the Church is not just made up of clergy. We are all part of that church and are able to do so much to further God's work.
All that is also true of us here in Swansea. We arrived home and came back to our parish and Swansea life. It really showed me that we have so much here to enjoy and be thankful for. As we enter the busy time of Autumn, let's never lose sight of the many people here who make up the church. The church is definitely not just the clergy! Each and every one of us has something important to offer God.
Reverend John Anthony.
SUMMER MUSIC
St. Mary's was fortunate to have the opportunity to welcome three visiting choirs to sing Sunday services during August. It was an interesting experience to hear their different interpretations of both choral Eucharist choral Evensong and a joy to share our services with Coro Velca from Rome and their director Anna Risi, to Hemiola, from Swansea, directed by Delyth Holland and organist Stephen Honeyman and Vox Angelica, from St. David's, directed by Arwel Davies, with organist Simon Pierce. Many thanks to all three choirs.
Rev'd John Anthony
"Therefore we had been buried with him by baptism into death, so that just as Christ was raised from the dead, so we too might walk in newness of life." (Rom 6:4)
We experienced a 'first' at Christchurch on 22nd July: the first use of the Baptistry in living memory.
The baptistry was a gift of the Sunday school to Christchurch in 1912. However, it has not been used post war. Caleb Davies, a member of our Pilgrim group which meets for bible study on a Thursday afternoon, wanted to be baptised. We offered the use of the baptistry, though we were slightly concerned about the state of it! Several church members, including Chris Davies worked to ensure it was in a fit state.
The service, during our normal Sunday Eucharist, was an uplifting occasion. We all crowded round the pool for the baptism, including the children from Sunday school. Caleb made his baptismal promises, dedicating his life to following Jesus, and was then plunged under the water.
The question of course is why bother when we have a perfectly good font? Why get soaked when you can be sprinkled?
My answer is that baptism by immersion gets across some of the truths of what baptism is all about, and so it makes our promises real to us. Firstly, it's the truth of the verse quoted above: that baptism is a picture of dying to our old form of life and being raised up with Christ. It's as if our sin and selfishness is left behind dead in the pool. Baptism isn't a blessing, a sprinkling of rain to get us to grow. It's a drowning, a flood - the end to a disordered life and the start of a life lived to God. And we are cleansed and lifted up to lead a loving life, towards God and each other.
The other aspect it gets across is the wholeheartedness of our response. Again, it's a picture that we are disciples of Christ with our whole lives. No aspect of our relationships, work, thoughts, actions aren't included in our call to follow Christ. And getting fully dunked proclaims and reminds of that.
But whether we are sprinkled or dunked, the reality of baptism is the same: it's our response to Jesus' call to follow him with all our lives. And every day, and in all our different situations, we make the decision to follow or not. Our baptism is our marker of intent that we always try to say yes to Jesus.
Rev'd Ian Folks
THE MOTHERS' UNION AT ST MARY'S
It was lovely to see St. Mary's Church full for the two services for the Mother's Union and again for the concert the following evening.
The Archbishop of Wales, the Most Reverend John Davies gave the first address in the afternoon service. The address in the second service was given by Right Reverend Joanna Penberthy, Bishop of St. David's in Pembrokeshire. Both were most interesting.
Thanks to Canon Ian Rees, Rev'd John Anthony, Rev'd Helen Rees, Rev'd Ian Folks and the visiting clergy.
Many thanks to all concerned who worked hard to get the church ready and make so many other arrangements. Thanks to Allan, Ruth, Paul and Kitty.
Under the direction of our director of music, William Reynolds, the choir once again did St. Mary's proud. It was also lovely to see the youngsters Emily and Oliver take part in this big event. Well dine to you all.
Ray Morgan, Steward
FROM THE EDITOR
Summer over and autumn definitely here (Neath Fair over and done and any remaining blackberries reserved for the birds), we are well and truly back to work. St. Mary's - and Swansea – welcomed hundreds of members of the Mothers' Union during September and is preparing to welcome the Friends of Llandaff Cathedral to the Tuesday Choral Evensong on October 2nd. Remembrance Sunday approaches as does the national peal of church bells commemorating the one hundredth anniversary of the end of the First World War. Before there is chance to recover from all this activity, we will have begun preparations for Advent.
Many thanks to all contributors to this edition.
LAY PASTORAL VISITING
The diocese has set up a new short course to encourage us to follow St. Paul's exhortations to several of his congregations for laity to become more involved with pastoral matters. We all know that our clergy are too stretched to do all the visiting which our Victorian forebears managed (they had hundreds of curates and other clergy on very low stipends available). However, the centuries between Paul and the 19th century saw all sorts of jobs, which later fell into clergy responsibility, being carried out by non-clergy – even, shock/horror, by women!
The course is being delivered by Canon Rees, who has a very practical approach to help anyone new to such activities be prepared for anything that could crop up. So far, it has been eagerly absorbed by eighteen people from various parishes. There is one more session to go, which might have been completed by the time this magazine is published.
In the future, do not be surprised if you find yourself being visited by one of those who have taken this course. Will you please remember them all in your prayers, for it will be a new experience for them as well as for you.
Patricia Jenkins
MU NEWS FOR AUTUMN 2018
We were thankful to Canon Ian Rees for leading our beginning of session Eucharist on 10th September where we had details concerning the Global Mothers' Union General Meeting to be held on 17th and 18th September here in Swansea. A full account of this very successful and enjoyable event is given by our Diocesan President Ruth elsewhere in the magazine.
Our next meeting will be on 8th October at 2pm when Anita Morgan will be giving an illustrated talk on "French Gardens". Programmes for the coming Session up until March will be distributed at the meeting.
On 13th October there will be a sponsored leisurely 5km MU walk at Rhossili. Meet in the car park at 11am and bring a packed lunch. This will be an opportunity for fellowship and is a way to raise money for Mary Sumner House. A visit to St Mary's Church Rhossili will be included.
Our Autumn Retreat will be held on 28th November in Nicholaston House led by Revd Tim Ardwyn.
Dates for Information:
October 5th Archidiaconal Eucharist 11am St Mary's.
6th Diocesan Conference Meeting, Brecon Cathedral, 9.30am.
8th Illustrated talk by Anita Morgan on "French Gardens", 2pm.
13th Sponsored MU walk at Rhossili, 11am.
18th Diocesan Council Meeting, Bishop Bevan Hall, Brecon, 10.30am.
22nd Revd Mark Lawson-Jones, Chaplain to Sea Farers, 2pm.
November 2nd Archidiaconal Eucharist 11am St Mary's.
12th St Mary's Hand Bell Ringers, 2pm.
26th Advent Service with Deanery Guest led by Revd Ian Folks, 2pm.
28th Advent Retreat, Nicolaston House.
December 7th Archidiaconal Eucharist 11am St Mary's.
Margaret Davies, Joint Branch Leader
THE TRIP TO HEREFORD
The day in Hereford was most interesting and enjoyable. There was a lot to see and there were many stewards who were happy to answer questions and give information about the cathedral. There was a great deal to see at the shrine and it was good to see how well it was kept. There was one thing that took my eye and that was the gift shop. There were so many items on sale and people seemed happy to pay the prices they were charging.
Congratulations to our Director of Music, William Reynolds for a wonderful programme.
The choir gave everything they had and their performance was outstanding. It was a pleasure to be there listening to our choir.
The choir did St. Mary's proud. Well done to you all.
Ray Morgan, Steward
ST MARY'S LADIES' GUILD
This is my first letter as secretary of the Ladies' Guild since taking over from Mona Gertsen. Mona was secretary for many years, carrying out the role with great commitment. Well done, Mona. I hope I can do as well.
Our diary for the autumn and winter:
October 6th ' Mary Humpty and a Black Sheep' - by Lillian Charles
18th Harvest Tea – Ticket £4.50
November 1st Memphis Music – by Martin Davies
15th Carols & Mince Pies. Hilary Morris, piano.
December 6th Christmas Dinner at Sketty Hall.
This is a short programme but next year will be a special one as it will be our 50th year.
We meet on the 1st and 3rd Thursday of the month and we welcome new members and guests.
Olwen Dobson. Swansea 414053
MUSIC NOTES BY ST MARY'S CHOIR
While the summer recess is much appreciated by the Choir, we are always pleased to return to the regular weekly routine come September, and this term we have certainly hit the ground running. The Autumn Term for St Mary's Choir is very much a time of development, regrouping and re-adjustment following the summer, together with recruitment, stabilisation, and reconciling the balance between standard and less familiar repertoire. There is much to anticipate in the annual preparations and demands of Harvest, All Saints, All Souls, Remembrance, Advent and Christmas. The steady demands and expectations of choir practices and regularity of the weekly choral services allows us to respond and deliver favourably at high profile occasions as they arise.
At the end of last term we wished university choral scholar Bethany Conway, alto, a successful year in industry working on a research farm in Scotland. She returns to Swansea in a year's time to complete her BSc degree in Zoology.
Also at the end of last term we completed, for the second year running, two terms (January to July) of not repeating any of our canticle settings at Sunday Choral Evensongs – a considerable achievement of 28 different settings.
During August it was a pleasure to welcome the visiting choirs Coro Velca, Hemiola and Vox Angelica to sing at St Mary's. We are also grateful to Mr Leslie Ryan for covering the organ when I took my annual leave.
At the end of August two of our junior choristers, Emily and Oliver, were invited to the Abergavenny Priory Liturgical Music Festival to sing as part of the Festival Trebles Choir. They had the opportunity to sing alongside choristers from Abergavenny Priory, Llandaff Cathedral and Newport Cathedral, enjoying rehearsals, a treasure hunt, and Choral Evensong.
Congratulations to Christopher Baber (alto) on passing his GCSEs with mostly A and A* grades.
We are delighted to hear that Peter Evans, a former member of the St Mary's Boys' Choir, has been appointed Head Chorister at Chester Cathedral.
We congratulate Prof. Tony Davies who was presented with an RSCM Certificate of Special Service during Choral Evensong at Salisbury Cathedral as part of the 2018 RSCM Celebration Day on Saturday 8th September. This was in recognition of his work on the RSCM Swansea & Brecon Area Committee as Treasurer and Secretary.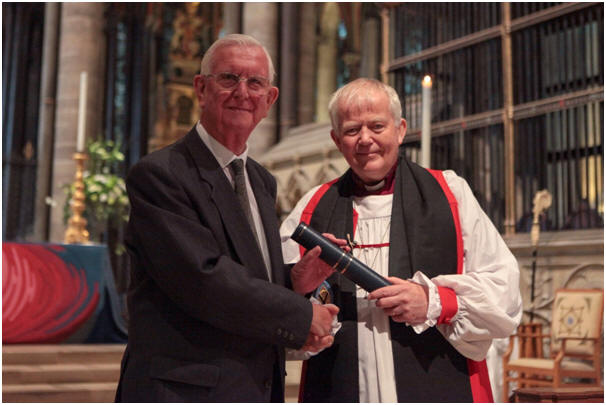 We welcome Lindsay Atkinson to the alto section. Lindsay has come to Swansea as a trainee surgeon and is a former member of the RSCM Millennium Youth Choir. We also welcome Daniel and Raphael as part of the St Mary's Boys' Choir, and their mother and grandmother to the congregation.
Recruitment is underway for the St Mary's Boys' Choir and Girl Choristers and for University Choral Scholars. This academic year there will be three choral scholarships available, supported by a partnership between St Mary's Church and Swansea University, with additional financial support from the Swansea St Mary Choral Trust, and an endowment grant from the Friends of Cathedral Music.
St Mary's Choir was pleased to sing at the Mothers' Union General Meeting Celebration Services on Monday 18th September. Included in the services was a choral arrangement of God that madest earth and heaven, made especially for the occasion by Dr William Reynolds, a setting of the traditional Welsh melody, Ar hyd y nos.
Future Events
On Tuesday 2nd October the Friends of Llandaff Cathedral will be attending Choral Evensong at St Mary's at 5.30pm. Do come along to welcome them.
St. Mary's Harvest thanksgiving is on Sunday 7th October. We look forward to singing Francis Jackson's anthem For the fruits of His creation at Choral Evensong. Dr Jackson, former Organist and Master of the Choristers at York Minster, celebrates his 101st birthday on 2nd October and gave the opening recital of St Mary's organ in 1959.
At Holy Cross, Llwynderw, West Cross, on Thursday 18th October, there will be an RSCM Choral Workshop on the Feast of St Luke. This will involve a rehearsal and a short service followed by refreshments. Further details are available from Prof. Tony Davies.
On Sunday 4th November there will be A Service of Music, Readings & Reflection for All Souls. The music features William Croft's setting of The Burial Service (Croft,1678-1727, studied under John Blow at the Chapel Royal, becoming one of the three organists there and succeeding Blow as organist of Westminster Abby). The texts include:
I am the resurrection and the life, I know that my redeemer liveth, Man that is born of a woman and Thou knowest, Lord.
Croft's setting of 1724 included Henry Purcell's Thou knowest, Lord, composed for the funeral of Queen Mary in March 1695 and used in Purcell's own funeral some month's later. Purcell's setting had been composed to be inserted within Thomas Morley's setting of the Burial Service (traditionally sung at royal funerals) as Morley's setting had been lost. Croft wrote that he had endeavoured to compose his setting in the style of Henry Purcell.
The following week, the Choir looks forward to singing at the Annual Civic Service of Remembrance on Sunday 11th November, which this year is also Armistice Day, and the centenary of the end of the First World War.
Dr William Reynolds
Director of Music
THE GENERAL MEETING OF THE GLOBAL MOTHERS' UNION 2018
After months of planning, weeks of cleaning, days of flower arranging and positioning of seating, hours of choir practice and so much trepidation, the G.M. began in tremendous style with 2 packed services in St. Mary's. What huge appreciation there was for a beautifully constructed service (thank you Rev'd. Ian) with the Archbishop of Wales, the Bishop of St. David's, Joanna Penberthey, and the Bishop of Reading, Andrew Proud, Central Chaplain of M.U. present. Many clergy from the Diocese were also present, along with MU Chaplains from the Province.
We were also graced with the presence of the Lord Lieutenant, the High Sheriff, the Mayor and members of the Assembly Government. It could not have been better.
Thank you to you all for doing so much to welcome and entertain over 1,000 delegates to this magnificent church to begin this G.M. this year, a unique occasion as it has never been held in Swansea before, never this far West, and will never come here again.
Everything was superb – no last minute hitches, all went like clockwork. Added to all of this we were guided at every step by our verger, Raymond.
The second day began at an early hour (for some of us) in the Brangwyn Hall where the actual business part of the meeting took place, after an opening service led by Archbishop John who talked of our journeying with reference to the 23rd. Psalm – it was a different exposition of that Psalm to any I had heard before, quite revelatory. Alan Sykes really made that Brangwyn Hall organ "sing", as did William in the afternoon's closing worship. Many thanks to both of them. There was then a very amusing and informative welcome by the Lord Mayor of Swansea, David Phillips, who fascinated everyone by wearing his tricorn mayoral hat throughout, atop his ceremonial dress. It was then the turn of the Provincial M U President, Kay Warrington, to welcome everyone to Wales – and then my welcome as Diocesan President of Swansea & Brecon M U, what a terrifying moment stepping on to that stage in front of almost 1,000 delegates. I think I can manage life without a repeat performance!
The day ran smoothly with news on all that is being done worldwide in the name of Mothers' Union. A very entertaining end to the afternoon came in the form of looking back over the last 6 years of our Worldwide President's tenure, along with some anecdotal and totally unscripted commentary by her and her husband David. Lynne finishes at the end of this year so it was rather an emotional occasion.
The day was rounded off with a most thrilling Choral Concert again in St. Mary's with up to 500 present. Morriston R.F.C. Male Voice Choir were the main contributors with Parti Llwchwr and Iona Jones to assist. Probably the star of the evening was our very own Kev. Johns – as my daughter commented, she had never thought a raffle could be so entertaining!
A rousing rendition of "We'll keep a welcome", and then Hen Wlad fy Nhadau,the Welsh National Anthem, brought everything to a close, sending everyone on their way with the sound of Wales ringing in their ears! Unique and memorable. Thank you everyone for making it possible, but special thanks to our Rector, Canon Ian Rees for his support and encouragement at all times.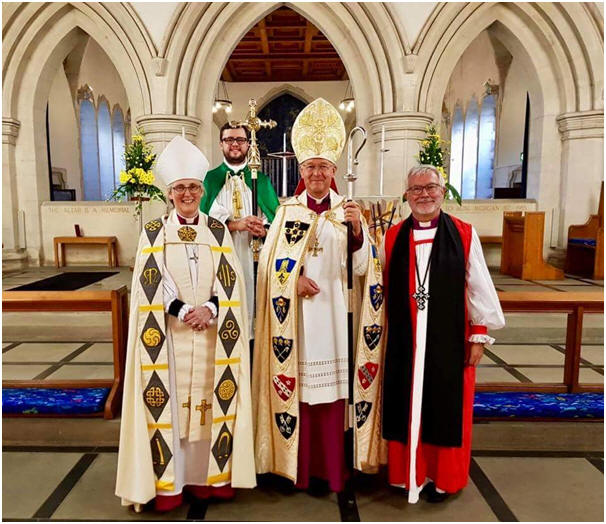 Ruth Roberts. D.P.
ST MARY'S SUMMER ORGAN SERIES 2018
The St Mary's Summer Organ Series operates successfully on several levels with many interconnected components. Importantly, it draws people together and enables St Mary's to be a cultural focus within the City Centre.
We are grateful to all our recitalists who have given freely of their time and talents. Our home team of organists was strongly represented as usual and supplemented by accomplished recitalists from the City and County, with colleagues from further afield. Considerable distances were sometimes travelled (including from Cheltenham, Bangor, Bury and London). There was an engaging balance of programming and high level of musical expertise.
The St Mary's Summer Organ Series provides a platform for the organists to play to a supportive, and appreciative audience, providing motivation to learn new material, refresh older repertoire or showcase favourites and consider each choice of piece within wider programme planning with traditional repertoire by established composers alongside the opportunity to explore less familiar territory.
It can be said that excellence is achieved from years of unseen dedication and commitment and years of diligently learning and refining skill and technique, while remaining aware of new ideas. This work is often undertaken in cold churches and during so-called anti-social hours. This dedication over a considerable length of time allows the performer to face the risk of a live performance, with its careful balance of excitement and nerve. Excellence does not exist in isolation. It encompasses comparisons, the drawing together and sharing of experiences, creativity and aiming for a higher level. Musical performance demands a level of artistry and striving for perfection which exists in the moment of a live performance, placing demands on both emotion and intellect. This is what lies behind each and every one of our performances.
Audience numbers at the 2018 Summer Organ Series settled around a healthy one hundred mark – regular attenders were supplemented by holiday makers, casual visitors, friends, family and supporters of individual organists. Many 'made a day of it', travelling with friends or using bus passes from Llanelli, Neath, Morriston, and Pontarddulais, enjoying a light lunch in St Mary's Coffee Shop, the recital, then a quick trip round the shops.
Retiring collections from the organ series has raised £3000 towards the general upkeep of the magnificent St Mary's organ. During 2018, in addition to the quarterly tunings, the organ's maintenance has included repairs to the unenclosed Choir action, a new circuit card for the Great to Pedal piston coupler, tonal adjustment of the Swell oboe, adjustment of the swell tremulant, and the removal of foreign material from the Choir tuba and its action. We are grateful to all who contributed to the success of the Series, whether as performer, audience member, steward, or by assisting in the Coffee Shop. We now look forward with anticipation to the 2019 Summer Organ Series – already in its planning stages!
Dr William Reynolds
Director of Music
Welcome
We are keen to welcome and encourage a new intake of junior singers (aged 7 upwards) from across the City & County of Swansea to share with the success of our Boys' Choir and Girl Choristers
who receive a free, professional cathedral-style choral training
Please contact
Dr William Reynolds, Director of Music
01792 467606
twreynolds123@gmail.com
www.swanseastmary.co.uk
NEWS FROM HAFOD
After a summer of celebrations, with Chris Box's confirmation and the church party that followed, the Summer Fete and Ryan's concert we were brought down to earth in the last two weeks of August, preparing the Church inventory for the visitation. This involved a lot of work taking new photographs and updating the inventory as much as we could. After the inspection we will continue the work to bring the whole inventory up to date.
We now look forward to our Autumn activities. Tea and Talk resumes in September on the 1st and 3rd Tuesday of the month. Meetings are held in the Church Hall, with tea/coffee, home-made cakes and a raffle. We also plan to make several visits to "The Smiths" for an enjoyable lunch time together.
Our Harvest Festival will be on the 7th October and we are looking forward to welcoming the Rev'd Mark Lawson Jones from the Mission to Seafarers as our speaker. Our Harvest offerings this year will be given to the Mission to Seafarers. On the 8th October we will have our Harvest Supper, this is a lovely evening where we share food and friendship
We continue to collect for the food bank, and also baby clothes for Faith in Families. Our own fund-raising activities for the Church with Bingo evenings etc. are good social events, as well as raising funds for several good causes.
Sylvia Moon
In Hafod we have committed to praying for three people each whom we would like to know more of Jesus. This is a challenge until Advent. We are also praying for the growth of the Church both numerically and spiritually at every Eucharist service and we have been encouraged to pray a collect for growth ourselves. This prayer was given out to every member on a card.
As we move past thanksgiving for harvest and think of all our events over Christmas, so we will be getting ready to celebrate again the good news of Jesus for ourselves, our parish, our ministry area and all those whom we know.
Every blessing,
Reverend Helen Rees
SALISBURY BY TRAIN
Salisbury has been in the news recently. The Cathedral, with its notable spire, and unique clock has been noted by international media and perfume might no longer be an ideal gift from the city. There was a time when a visit to Salisbury simply meant a visit to the Cathedral, perhaps choral evensong and a cream tea. Now, it seems that visitors need a very good reason to make the journey.
A presentation to Tony Davies by the Royal School of Church Music at Salisbury Cathedral seemed a very good reason. There were warnings not to pick up discarded items or sit on park benches, but still, we decided to make the journey. By train.
Travelling from Neath, the station notice board showed that the train was on time. Sheltering from torrential rain – and leaks in the station canopy, we waited. Ten minutes after the train was due, notices showed that it was on time. More waiting. A delay was announced. Another announcement, 'a technical fault' with the train. The new, 'improved' train. It would return to Swansea. More rain. A crowded platform, no waiting room. We were to wait for the next train.
On the train, the London train, we were warm and dry – very dry. There was no hot water for tea, coffee….. Change at Cardiff. The Portsmouth train, shared with a 40th birthday party. The 'birthday boy' wore a purple dress, rugby boots and a pink wig. The singing did nothing to confirm Wales as Land of Song.
Salisbury at last, more than an hour late. The Cathedral – no time to visit the city, to look for perfume! Tea at last in the refectory, approached via the cloisters, the surrounding walls put 'high street' coffee shops in the shade. Then, time for photographs of Tony and Margaret and choral service (sung by the Cathedral Choir) with presentations - Tony with his well-deserved R.S.C.M. Certificate of Special Service.
The return journey – the station notice board – the train was delayed. Too late for the Cardiff train, we changed at Newport. At Cardiff we were joined by a 'lads night out'. 'Hymns and Arias' sung off-key from Cardiff to Port Talbot is not my favourite form of entertainment. And at Neath? The car was surrounded by fairground rides and lorries. Still, it was a good day out.
Gwyneth Anthony
PARISH CONTACTS
Clergy:
Rector: The Revd Canon Ian Rees 01792 472760
Church Office : Tel 01792 655489
Associate Priest: The Revd Helen Rees 01792 472760
Assistant Curate: The Revd John Anthony 01639 638434
Assistant Curate: The Revd Ian Folks 01792 205190
Reader Emeritus Les Taylor. 01792 234639
Reader: Robert Leonard
Parish Wardens: Allan Jeffery - 01792 468015
Ruth Roberts - 01792 676732
Parish Treasurer: Allan Jeffery 01792 468015
Lord Mayor's Wardens: Kitty Griffiths. 01792 813651
Helen Murrary. 01792 535813
St Mary's:
Treasurer: Allan Jeffery. 01792 468015
Director of Music: Dr William Reynolds. 01792 467606
ChristChurch:
Wardens: Christopher Davies 01792 205968
Michael Paddison
Treasurer: Christina Davies 01792 205968
Safeguarding Officer: Jen Jones. 01792 423133
Hall Bookings: Pam Jones. 01792 521763
St Mark & St John:
Wardens: Sandra Davies. 01792 422749
William Moon. 01792 415327
Treasurer: Betty Jones. 01792 655619
Safeguarding Officer Sandra Davies.01792 422749
www.swanseastmary.co.uk