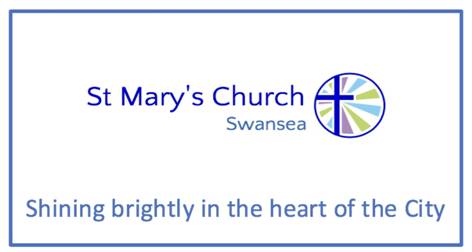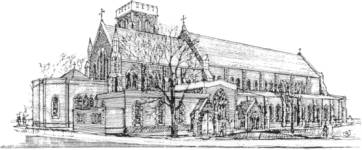 The Collegiate & Parish Church of St Mary
Eglwys Golegol a Phlwyf y Santes Fair

The Parish of Central Swansea
Plwyf Canalog Abertawe
Croeso/Welcome
Thank you for visiting the website. We would be delighted to welcome you to St Mary's which is the Civic Church for the City and County of Swansea.
Under normal circumstances we offer classic Anglican worship and fine music, in a unique building fortunate to include examples of stunning contemporary art and stained glass. Obviously this has been impacted heavily by the coronavirus and we've reviewed the services we can safely hold. Please note that Face Masks must now be worn at services unless you have an exemption.
Weekly Services: Choral Eucharist at 11am and Choral Evensong at 4pm on Sunday. Choral Evensong at 5.30pm on Tuesday during term time. Eucharists at 11am on Wednesday and at 12 noon on Saturday.
A Welsh Eucharist will be held on the 4th Monday of each month at 12 noon.
Whilst the church is open for these times, only come if you feel comfortable in doing so. If you do come we have various things in place to keep you safe but if you don't we totally understand.
We also have twice-weekly online services.
Remember, Emmanuel, God is with us, wherever we are and that His light continues to shine in the darkness. Please continue to pray for each other and for all who are particularly struggling at this time and be assured of God's love for you, the love that sent his Son into the world.
Be assured that clergy are available to anyone in need. Please contact any of us (listed in the 'Who's Who' section) or email stmarysswansea@gmail.com. We also have a YouTube Channel (St Mary's Swansea) where some short services and also musical items will be broadcast and you can also see updates on our Facebook page (St Mary's Swansea).
Services and Music Lists Friends of St Mary's Newsletter
Dates for the Diary Events and Concerts
Link to Church in Wales Data Privacy Notice
The Collegiate and Parish Church of St Mary, St Mary's Square,
Swansea, SA1 3LP, Wales / Cymru
(01792) 655489