<![if !vml]>

<![endif]>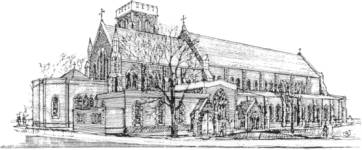 Welcome message

Thank you for visiting our web-site.

St Mary's is the Civic Church for the City and County of Swansea and is open seven days a week, offering classic Anglican worship and fine music, in a unique building fortunate to include examples of stunning contemporary art and stained glass.

A café will operate most days in the mornings and over lunchtimes and visitors' stewards are present to welcome all who visit us. We provide educational modules for schools and students while also providing a venue for study groups and community organisations. Most days there is a public service and many use St Mary's for their private devotions. The Chapel of St Philip is set aside for prayer and talking to clergy while the various memorial books along the north aisle lead naturally towards the votive stand, at which candles can be lit and prayers of intercession left in the book provided.

There are many times in the course of the year in which special services are held, sometimes commemorating a particular anniversary or Diocesan occasion.  We also produce regular Festival Programmes combining liturgical celebration with concerts and recitals, enabling choral societies and choirs, from far and wide, to perform in our renowned acoustic and to the glory of God.

We hope you will be able to visit our church; you will be assured of a warm welcome.

Services and Music Lists Events and Concerts Choir News

Choral Opportunities at St Mary's Choral Scholarships Music at St Mary's
The Collegiate and Parish Church of St Mary, St Mary's Square,
Swansea, SA1 3LP, Wales / Cymru
(01792) 655489