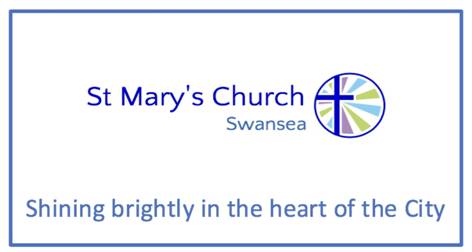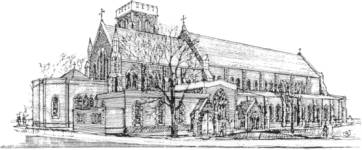 The Collegiate & Parish Church of St Mary
Eglwys Golegol a Phlwyf y Santes Fair

The Parish of Central Swansea
Plwyf Canalog Abertawe
Croeso/Welcome
Thank you for visiting the website. We would be delighted to welcome you to St Mary's which is the Civic Church for the City and County of Swansea.
We offer classic Anglican worship and fine music, in a unique building fortunate to include examples of stunning contemporary art and stained glass.
Weekly Services:
Choral Eucharist at 11am and Choral Evensong at 4pm on Sunday.
Choral Evensong at 5.30pm on Tuesday during term time.
Eucharists at 11am on Wednesday and at 12 noon on Saturday.
A Welsh Eucharist will be held on the 4th Monday of each month at 12 noon.
An Announcement from Bishop John Lomas
Dear Friends
I have great pleasure in announcing two new appointments.
Having failed to make an appointment following an interview process in early February, and as a result of further consultation with the Area Dean and Churchwardens, the post of Ministry Area Leader for Central Swansea Ministry Area and Rector of St Mary's, Swansea, has been offered to the Reverend Justin Davies, and he has formally accepted the offer.
Justin is currently Ministry Area Leader of Gower Ministry Area and Vicar of the Benefice of South West Gower. He is also the Diocesan Warden of Readers.
The second appointment is that the Reverend Sam Aldred is to remain in the Central Swansea Ministry Area and based at St Mary's. He is also to be the Assistant Diocesan Director of Ordinands.
We ask that you remember Justin and Sam in your prayers as they prepare to undertake these new ministries, and please be ready to work with them and their lay and ordained colleagues in the Ministry Area in common witness and work. A date for their formal Licensing service will be confirmed in due course.
Bishop of Swansea and Brecon
Services and Music Lists Friends of St Mary's Newsletter
Dates for the Diary Events and Concerts
The Collegiate and Parish Church of St Mary, St Mary's Square,
Swansea, SA1 3LP, Wales / Cymru
(01792) 655489